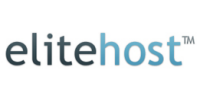 Introduction
Elitehost have datacenters in Johannesburg, Maidenhead(UK) and Los Angeles(USA). They value their uptime and support and if either lets you down you can get credit which is quite a nice touch. They have a 24-Hour support response guarantee which is nice since they do not offer telephone support. Some searching shows that people are very happy with their support though.
Linux Shared Hosting
Unlimited traffic and disk space with a choice of server location (RSA or UK).
Unlimited
Unlimited Web Traffic
Unlimited Storage Space
Unlimited Email Accounts
Unlimited Databases
No Free .co.za Domain
1 Domain Allowed
Unlimited Plus
Unlimited Web Traffic
Unlimited Storage Space
Unlimited Email Accounts
Unlimited Databases
No Free .co.za Domain
3 Domains Allowed
Business
Unlimited Web Traffic
10 GB Storage Space
Unlimited Email Accounts
Unlimited Databases
No Free .co.za Domain
1 Domain Allowed
Unlimited Pro
Unlimited Web Traffic
Unlimited Storage Space
Unlimited Email Accounts
Unlimited Databases
No Free .co.za Domain
7 Domains Allowed
Business Plus
Unlimited Web Traffic
20 GB Storage Space
Unlimited Email Accounts
Unlimited Databases
No Free .co.za Domain
3 Domains Allowed
Business Pro
Unlimited Web Traffic
40 GB Storage Space
Unlimited Email Accounts
Unlimited Databases
No Free .co.za Domain
7 Domains Allowed