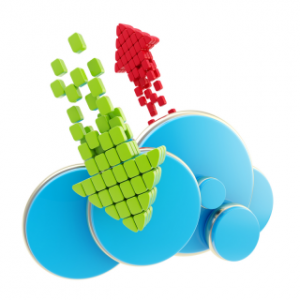 Introduction
Welcome to the latest guide on web hosting in South Africa. In this guide I hope to help you pick a hosting package at your preferred price point. I also have some personal choices and recommendations.
Price is important but overall you want stability and good support. Then you want good features and speed.
There have been price increases by some of the hosts listed on this page since my previous update. It's something we'll probably have to get used to these days.
If you wish to skip the article and rather compare the prices yourself, just click on the following button:
Click here to go to the price comparison page.
There are 20 companies listed in this month's guide. To visit any of them just click on the following links:
Linux Shared Hosting
This is the standard way of hosting and is normally DirectAdmin or cPanel. cPanel used to be more popular but DirectAdmin is cheaper and have really gained ground.
Cheapest of the Cheap:
Webspacebar - 50MB Direct Admin - R5
You don't get a lot at this price but it's super cheap and you can always upgrade.
Best Low Cost Value for Money:
Webspacebar - 1GB Direct Admin - R25
A much better option than the R5 package. Uncapped bandwidth and unnlimited databases and mailboxes. Plus you can upgrade at any time and they have a lot of different packages to choose from.
One Site With Everything Unlimited:
Elitehost - Unlimited - R45
No thrills, no fuss. You get one website where everything is unlimited. If I had the time I would have liked to test the speed of these packages compared to ones that are limited.
Best Business Package:
1-grid - Large - R250
If you are serious about your business then you don't want to struggle. Your site will be fast and it will be hosted with probably the biggest host in South Africa.
Windows Shared Hosting
I may drop this category in future articles. But for instance this site you are reading is a .NET site that's hosted on Windows.
Hosting Web is hosted on Winity. For those interested in a cheap overseas Windows virtual machine.
Cheapest of the Cheap (Windows Edition):
1-grid - .NET Small - R80
It just shows you how expensive it is to host on Windows with the cheapest package being R80 per month. That's more than the DirectAdmin best low cost value for money package.
Best Windows Hosting Deal:
1-grid - .NET Medium - R120
You may as well do it properly. For R40 more you get 10GB space, 200 possible websites and unlimited mailboxes.
General Awards
Cheapest Domain:
Frikkadel - .co.za - R75
You can also pay R194.40 per year instead and then get 5 email boxes included.
Web Host of the Month
Domains.co.za
I was recently reminded how good support makes all the difference and Domains.co.za really shines in that department. Plus they offer rock solid hosting. They are a bit more expensive but for the stability and peace of mind, the price is worth it.
Final Word
We are already in the second half of the year and things are not slowing down. Hopefully this guide helped you decide on which host you will go for for your website.
The next guide will be out end of September. Have a good one!