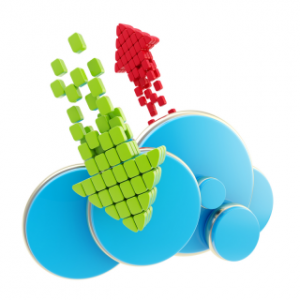 Introduction
It's spring and it's already crazy hot! I can only imagine what it will be like in summer.
Welcome to the latest guide on shared web hosting in South Africa. Here you will find my recommendations on where to host your website.
Due to inflation and US dollar strength, there's been price increases by some of the hosts over the last couple of months. 1-grid, Cybersmart, Host4Africa, MWEB, Frikkadel, Openhost and Stallion Hosting all increased their prices.
If you wish to skip the article and rather compare the prices yourself, just click on the following button:
Click here to go to the price comparison page.
There are 20 companies listed in this month's guide. To visit any of them just click on the following links:
Linux Shared Hosting
This is the normal hosting. It includes Wordpress and such. It's normally DirectAdmin or cPanel.
Cheapest of the Cheap:
Webspacebar - 50MB Direct Admin - R5
The nice thing about the Webspacebar packages is that you pay for the space you use. So if you want more then you can just go to a one of their bigger packages.
Best Low Cost Value for Money:
Webspacebar - 1GB Direct Admin - R25
They didn't increase their prices so it remains the best package if you want a low cost website. For R25 per month you get a lot of space and good support.
One Site With Everything Unlimited:
Elitehost - Unlimited - R45
If you don't want to worry about space at all then you can go for Elitehost. It's ideal for a personal site where speed isn't of the essence.
Best Business Package:
1-grid - Large - R249
If you do decide to get something for your business and you need something fast so that can you will score well with Google. Then 1-grid's Large package offers great value for money. Fast with lots of space.
Windows Shared Hosting
If you make use of an ASP.NET web app then you need to host it on packages that supports .NET.
Hosting Web is hosted on Winity. For those interested in a cheap overseas Windows virtual machine.
Cheapest of the Cheap (Windows Edition):
Afrihost - .NET Bronze Home - R69
1-grid's prices have increased so Afrihost now has the cheapest .NET hosting. You get 1GB storage space, unlimited traffic and 25 email accounts.
Best Windows Hosting Deal:
1-grid - .NET Medium - R149
Even after the price increase, this is is till the best .NET package to go for. Fast 10GB SSD storage, unlimited email accounts and unlimited traffic.
General Awards
Cheapest Domain:
Frikkadel - .co.za - R75
I have to go check every time and yes, Frikkadel still has their really cheap domains. You also can't go wrong by hosting with them.
Web Host of the Month
HOSTAFRICA
They don't win any of the package awards and they've never been my Web Host of the Month but you have to admire how quickly they are growing and how well they are doing. They are big and very popular.
Final Word
This article is a bit of a short one. Time is limited and it has been a crazy busy year.
The next one will be end of November. Have a good time everyone.