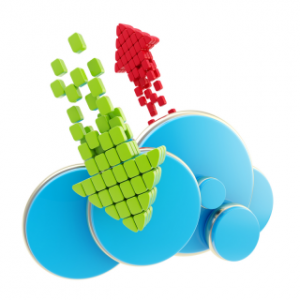 Introduction
It's a new year and with it comes new opportunities! I always find that early in the year it's easier to take on new projects then as the year continues, it gets harder and harder to stay motivated.
So it's the ideal time to start a new website. And in this guide I will give my recommendations at different price points.
Hosting Web has run for a very long time by now. Close to ten years. I don't give it the attention that it deserves but I keep updating these guides.
If you wish to skip the article and rather compare the prices yourself, just click on the following button:
Click here to go to the price comparison page.
There are 20 companies listed in this month's guide. To visit any of them just click on the following links:
Linux Shared Hosting
If you don't know the difference between the Linux and Windows hosting then you will 99% of the time go with the Linux hosting. It includes DirectAdmin and cPanel.
Cheapest of the Cheap:
Webspacebar - 50MB Direct Admin - R5
For R5 a month you get a small website that's perfect for a simple site. And if you ever need to upgrade then you can just contact their good support.
Best Low Cost Value for Money:
Webspacebar - 1GB Direct Admin - R25
An upgrade to the previously mentioned package. 1GB should be plenty of space for most sites. And same as the previous package, you can just upgrade if you need more.
One Site With Everything Unlimited:
Elitehost - Unlimited - R45
If you don't want to worry about storage space then for R45 a month you get unlimited space within reason.
Best Business Package:
1-grid - Large - R249
The packages mentioned previously is fine for personal sites or sites where SEO isn't that important. For a bussiness or high ranking site you need speed and this package is ideal. Fast, lots of resources at one of South Africa's biggest hosts.
Windows Shared Hosting
This site is hosted on Windows. You normally host your .NET packages on Windows.
Hosting Web is hosted on Winity. For those interested in a cheap overseas Windows virtual machine.
Cheapest of the Cheap (Windows Edition):
Afrihost - .NET Bronze Home - R69
As you can see, Windows is a lot more expensive than the Linux packages with Afrihsot currently offering the cheapest package.
Best Windows Hosting Deal:
1-grid - .NET Medium - R149
For a business site or site that needs to get a lot of search traffic I would recommend 1-grid again. Fast and a good price for what you get.
General Awards
Cheapest Domain:
Frikkadel - .co.za - R75
By far the cheapest .co.za domain you can get. Plust they offer hosting packages too if you want to go for a bundle.
Web Host of the Month
HOSTAFRICA
They are growing at an incredible rate and they are already huge. They aren't the cheapest but you get what you pay for.
Final Word
If you have any questions, feel free to leave a comment below. The next guide will be out in March.
May it be a good year for all of us.