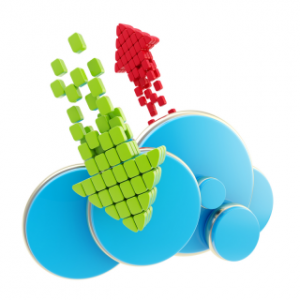 Introduction
Hi and welcome to this month's guide to web hosting in South Africa.
March is normally the time of the year when we see price increases by many hosts but there weren't as many price increases as expected which is great to see.
Also ZACR, the local Registry for .za domains will be increasing the price of registrations and renewals. It's luckily not a huge increase but if you'd like to save some money, get your renewals done now.
This guide aims to help you pick a web host for your hosting needs. Sometimes you need something cheap for personal or test hosting and othertimes something fast for business hosting.
If you wish to skip the article and rather compare the prices yourself, just click on the following button:
Click here to go to the price comparison page.
There are 20 companies listed in this month's guide. To visit any of them just click on the following links:
Linux Shared Hosting
You'll either get DirectAdmin or cPanel hosting most likely of which DirectAdmin is cheaper and cPanel the more popular web hosting control panel.
Cheapest of the Cheap:
Ramkat - OnTheHouse - R0
It's the cheapest hosting out there. Especially since Hostking now made their free hosting a trial only. I would not recommend this for serious websites but it's great for testing.
Best Low Cost Value for Money:
Webspacebar - 250MB cPanel - R30
It's even cheaper if you go the DirectAdmin route at Webspacebar. You get great support with them and you can always upgrade. You are only really limited in the amount of disk space you want to use so if you run out of disk space then you can just upgrade to a bigger package.
One Site With Everything Unlimited:
Elitehost - Unlimited - R45
This is ideal for a personal site as you don't have to worry about reaching any limits. With fair use of course
Best Business Package:
1-grid - Large - R239
You get 50GB space and a very fast website. And 1-grid is one of the largest hosts in South Africa. Their support is really good these days and it works out cheaper if you pay per year.
Windows Shared Hosting
This is generally more expensive than Linux hosting and the emount of hosts offering this has been in decline.
Hosting Web is hosted on Winity. For those interested in a cheap overseas Windows virtual machine.
Cheapest of the Cheap (Windows Edition):
Hostking - Plesk Starter - R51.00
It's by far the cheapest .NET hosting of all the hosts listed at Hosting Web and is fine for a personal site with 1GB space but you only get 150MB memory.
Best Windows Hosting Deal:
Hostking - Plesk Standard - R85
You get more memory than the Starter option but even then you may look for a more expensive option should you need more resources. Also have a look at the packages available at 1-grid and Afrihost
General Awards
Cheapest Domain:
Frikkadel - .co.za - R62.50
I assume the price will increase in April so better grab any domains that you want now.
Web Host of the Month
Domains.co.za
Quite a bit more expensive than many of the other hosts mentioned in this article but for the price you get excellent support and superior performance.
Final Word
I hope this article was of some help to you. The older I get the more I value good support and thanks to all the hosts out there. I feel that the support of the South African hosting companies have really improved over the last couple of years.
Will we see more price increases in April? Besides the domains, hopefully not. But time will tell.
Until the next article in May. Have a good one people.