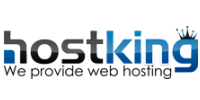 Introduction
Hostking is a hosting company in Cape Town that offers both Linux and Windows hosting. They guarantee that an uptime of 99.9%. They have a wide variety of hosting offers available and I'm glad to say that their website offers a ton of information.
Linux Shared Hosting
I'm very impressed with their Starter option. For less than R25 per month you get a free domain and basically everything you need for most sites. Plus they have added the free hosting option again.
Starter
Unlimited Web Traffic
30 GB Storage Space
5 Email Accounts
10 Databases
Yes Free .co.za Domain
1 Domain Allowed
Advanced
Unlimited Web Traffic
120 GB Storage Space
100 Email Accounts
15 Databases
Yes Free .co.za Domain
5 Domains Allowed
Business
Unlimited Web Traffic
250 GB Storage Space
400 Email Accounts
30 Databases
Yes Free .co.za Domain
25 Domains Allowed
Windows Shared Hosting
Plesk Starter
Unlimited Web Traffic
5 GB Storage Space
10 Email Accounts
Unlimited Databases
Yes Free .co.za Domain
1 Domain Allowed
Plesk Pro
Unlimited Web Traffic
50 GB Storage Space
Unlimited Email Accounts
Unlimited Databases
Yes Free .co.za Domain
10 Domains Allowed
Plesk Business Pro
Unlimited Web Traffic
100 GB Storage Space
Unlimited Email Accounts
Unlimited Databases
Yes Free .co.za Domain
25 Domains Allowed
Sitebuilder
Premium
Unlimited Web Traffic
50 GB Storage Space
Unlimited Email Accounts
0 Databases
No Free .co.za Domain
1 Domain Allowed