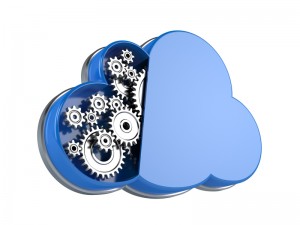 In this article we reveal our South African web host monitoring tests. Our goal is to show the public which web hosting company is the most reliable. We are currently monitoring 8 web hosting services. You can read all the information regarding this article and our series here.
Who had the highest uptime?
They all boast 99.99% uptime guarantee but are they keeping their word? Time to find out!
We are using Uptime Robot to do our test. Here's a screen shot of performance from uptime monitor: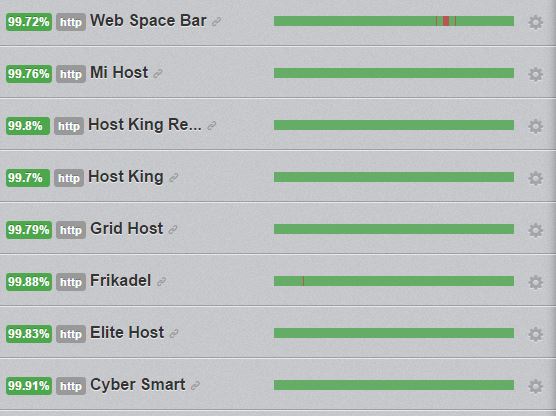 Note: We started this test a bit late, on the 10th of November, so it's not for a full month.
And here's a table, very soon it will be showing up to three months of uptime:
| Hosting Provider | November 2014 | December 2014 | January 2015 | Average 3 Months Uptime |
| --- | --- | --- | --- | --- |
| Cybersmart | 99.91% | | | tba |
| Frikkadel | 99.88% | | | tba |
| Elitehost | 99.83% | | | tba |
| Hostking (Reseller) | 99.8% | | | tba |
| Gridhost | 99.79% | | | tba |
| MI HOST | 99.76% | | | tba |
| Webspacebar | 99.72% | | | tba |
| Hostking | 99.70% | | | tba |
And here's a graph showing the very same results: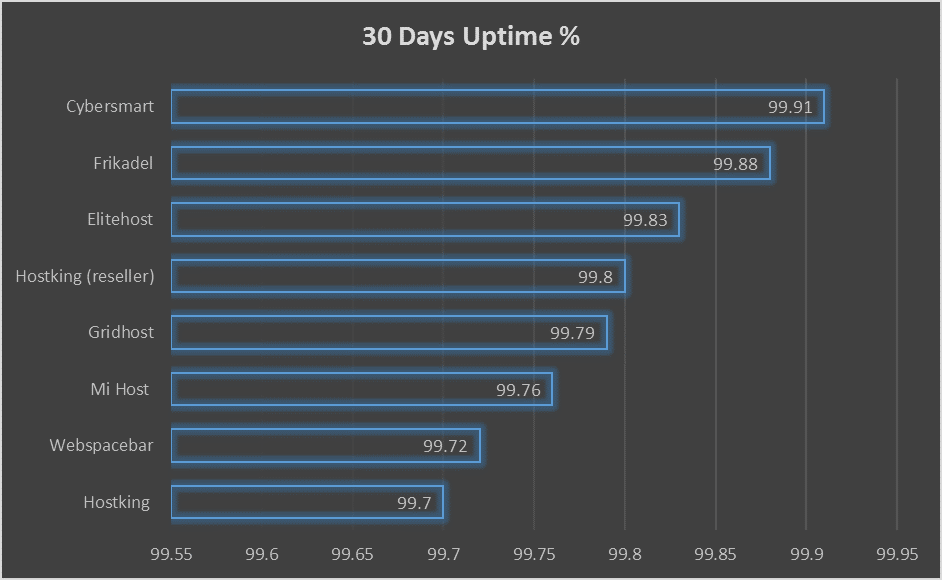 As you can see the results, not even one host managed to meet its "99.99%" uptime promise. (Though it's possible that in the full 30 days they mave have reached their target. Will have to see next month. -Ruan)
Cybersmart came very close. What's even more interesting is that I'm not paying a dime to host my website with them. I'm using their free "pink package". Crazy isn't it?
To be honest, I'm disappointed with Hostking, not only because I'm hosting a blog with them that brings me the most money. But also because they have an outstanding support system.
Longest run without a downtime (in hours)
Time now to see which host managed to maintain the longest consecutive hours of uptime without interruption.
Here's a graph below (more is better):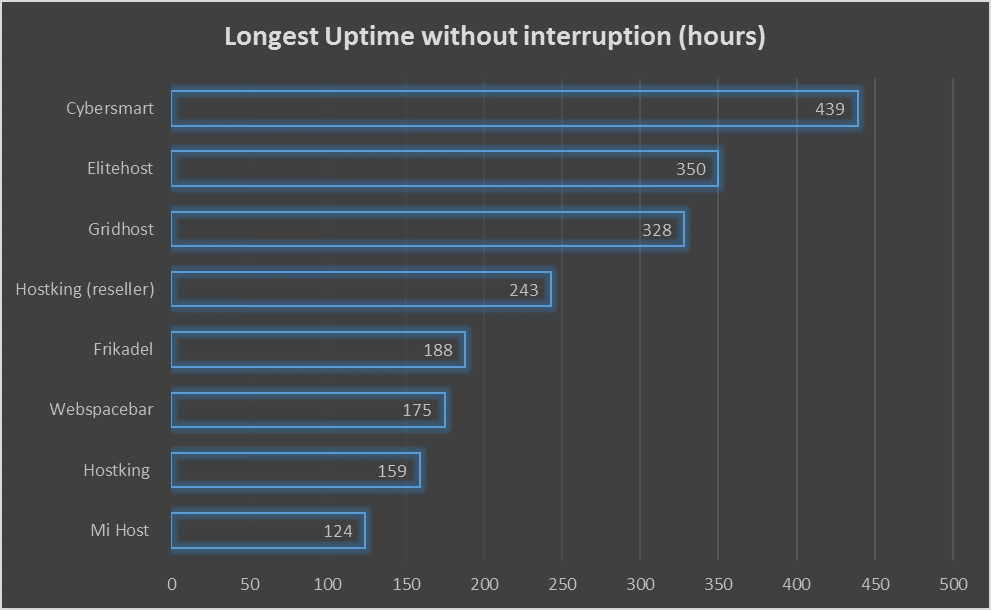 Cybersmart leads the pack again, followed by Elitehost this time. But how does this statistic help us? The graph above gives us an idea of how frequently a certain web host experienced interruption, the lower the number, the higher the frequency of downtimes.
For an example, from the 20 days of testing, Cybersmart managed to run for 439 hours - that's 18.3 days without interruption! Pretty good.
On the other side, MI HOST only managed 124 hours and/or 5.1 days. That shows us that MI HOST experienced quite a lot of downtimes compared to others during the 20 days period.
Total number of downtimes each host received
In this category, our theory "a web host that could not maintain a long run without interruption will have experience more frequent downtimes" is being put to the test. We counted the number of interruptions each host received during the 20 days period.
Graph below (Less is better):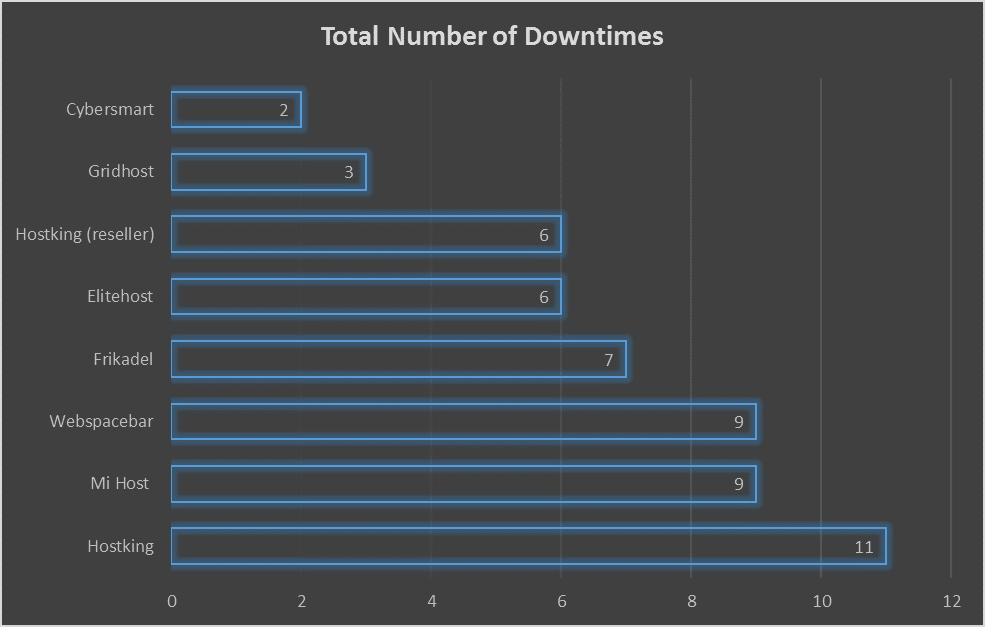 It seems like we were quite correct :)
Longest Down time in minutes
Now we check, out of all the downtimes experience, which host actually had the longest downtime?
See the final graph below (Less is better):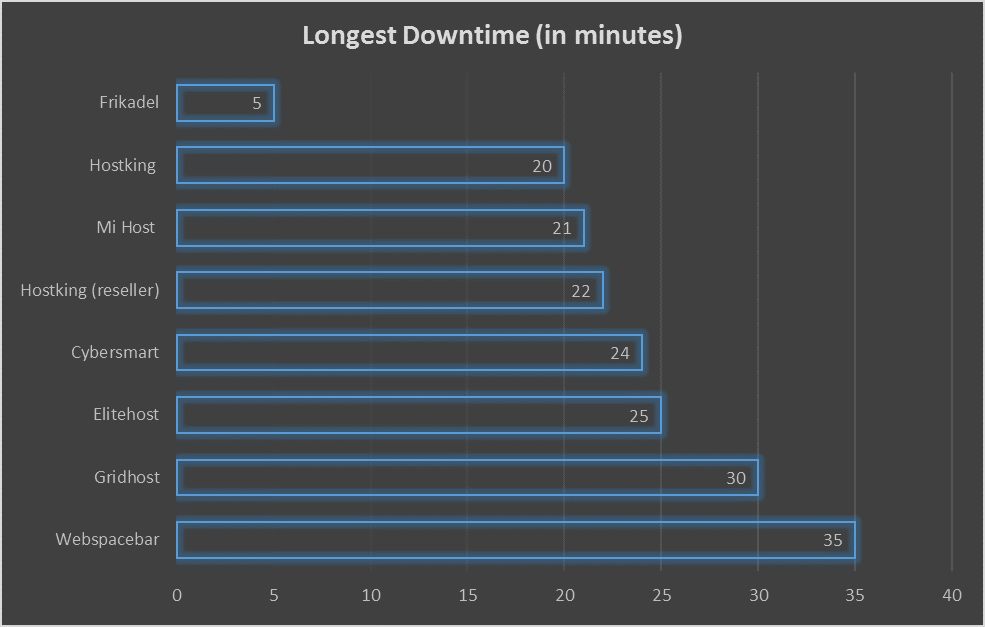 So whose site had a longer "black out"? Those who host with Webspacebar! 35 minutes, it's a lot! Let's just hope it happened around 2am, that's if your site caters mostly for the South African audience.
Frikadel hit the nail in this category, with only 5 minutes! In fact, no other host managed anything less than 20 minutes, which is really bad.
Note: This is not a sum for the total downtimes that went down during the testing period, but a single longer downtime experienced.
If we had to choose top three winners and top three losers for this month, it would go like this:
Winners in ascending order (best on top):
Cybersmart
Frikadel
Hostking Reseller
Losers in ascending order (worst on top):
Webspacebar
Hostking
MI HOST
Arriving to the winners and losers' decision may not be obvious by just looking at the graphs. If you're wondering how I came to the above decision. I used a point system to allocate points on each web host according to how they performed on each category.
If you'd like us to include the point allocation system we used next time, let us know on the comments section! Hope you enjoyed our first evaluation of South African web hosting companies.
That's all folks!