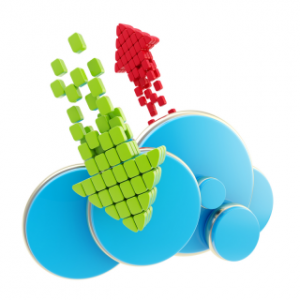 Introduction
We made it to 2020! Hopefully this will be a great year for hosting with some price drops and other nice surprises coming our way. Unfortunately the way things have been going it does feel unlikely. But hey, let's hope for the best.
There haven't been all that many price changes moving into the new year. The ones we did have were price increases. So my picks for this guide will most likely be the same as in the previous.
I don't often take the time to thank the hosts so I would like to do so now. Thanks to web hosts listed here who offer affiliate programs. Many of the hosts on this page do not. It's the ones who do that keeps this site running. I appreciate it.
For those new to the site, I have a look at the hosting packages available in South Africa and give my choices based on some deciding factors. There are many more hosts than the ones I list but these are some of the biggest ones in South Africa.
If you wish to skip the article and rather compare the prices yourself, just click on the following button:
Click here to go to the price comparison page.
There are 20 companies listed in this month's guide. To visit any of them just click on the following links:
Linux Shared Hosting
Most people will look for this. It includes cPanel hosting and such which is perfect for the majority of people looking for web hosting.
Cheapest of the Cheap:
Hostking - cPanel Free - R0
I wondered how long their free hosting would last. I'm glad to say that it's still available. It's ideal for some testing. If you want something more serious then I recommend spending some money.
Best Low Cost Value for Money:
Axxess - XS - R39.00
I'm not a big fan of Axxess. I've heard some horror stories regarding their support. But this package is seriously good value for money. Plus you get your first 6 months free.
One Site With Everything Unlimited:
Elitehost - Unlimited - R45
For most people this will be the ideal package to go for. You can host one website and then not worry about limitations.
Unlimited Everything:
Ramkat - Unlimited - R110
If you want to host multiple sites and not worry about limitations then Ramkat has the cheapest unlimited package out there.
Windows Shared Hosting
I work with Windows software and hosting as part of my day job. Windows Shared Hosting is for those of use who create ASP.NET web apps. ASP.NET Core changes things a bit but that's a whole other story.
Hosting Web is hosted on Winity. For those interested in a cheap overseas virtual machine.
Cheapest of the Cheap (Windows Edition):
Hostking - Plesk Starter - R36.00
Once again Hostking is your cheapest option. It's easy to recommend them since they have great support. You get 1 GB disk space and can run one website.
Best Windows Hosting Deal:
Hostking - Plesk Standard - R70
Unlimited sites, 5 GB space and not much else to worry about. This is the one to go for if you are going to host on Windows.
General Awards
Cheapest Domain:
Frikkadel - .co.za - R57.50
The cheapest domains out there. I was skeptical at first, but over the years I've learned that Frikkadel is quick to reply to support queries and you won't regret going with them.
Web Host of the Month
Domains.co.za
They aren't the cheapest so they don't often win any of the awards on this page but their hosting is great. It's fast and their support is excellent. If you are prepared to pay a little extra then you'll get rock solid hosting and peace of mind.
Final Word
It's another year and it will be interesting to see if much changes in the hosting landscape. Thanks for visiting Hosting Web. I hope it's helpful.