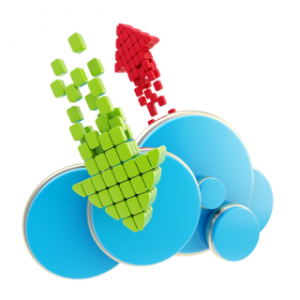 Introduction
Welcome to another edition of my guide on South African shared hosting. I will give some recommendations based on features by price and also give you my opinion on which host is probably the best to go with currently.
Since the previous guide cPanel have changed their licensing model from a per server to a per account system. This has caused a price increase at many of the hosts with more probably to come.
It's unfortunate and I'm surprised to see some hosts haven't increased their prices yet. Many of the hosts that I usually recommend have already increased their prices. Windows ASP.NET hosting prices have stayed the same.
Another big change is that Hetzner South Africa is now known as xneelo. It's a very bold move and I hope it works out for them.
If you wish to skip the article and rather compare the prices yourself, just click on the following button:
Click here to go to the price comparison page.
There are 18 companies listed in this month's guide. To visit any of them just click on the following links:
Linux Shared Hosting
This is the standard hosting that most people will use. cPanel, Wordpress and all the familiar names will fall in this list.
Cheapest of the Cheap:
Cybersmart - Pink - R0
It's still the cheapest out there. They catch you in that you pay more than usual for a mandatory domain name however. So even if it's free it's probably a better option to go for one of the other options.
Best Low Cost Value for Money:
Hostking - cPanel Lite - R12.00
This is such a difficult category. Since no matter which option you go for you will be limited in some way. I'm going with the Hostking Lite option but will only recommend it if you only need one email address. It's very cheap and you get a domain if you pay for a year. I would rather recommend the next option however if you don't mind paying a bit more.
One Site With Everything Unlimited:
Elitehost - Unlimited - R35
This is the package to go for if you are going to host a single website. It won't hold you back since the only limit is that it's one site max.
Unlimited Everything:
Ramkat - Unlimited - R110
Same as the previous option except you aren't limited to one website.
Windows Shared Hosting
Windows hosting (Many hosts call it ASP.NET hosting) is normally more expensive than Linux hosting but with the cPanel pricing change this may change in the near future.
Hosting Web is hosted on Winity and makes use of Windows hosting. For those interested in a cheap overseas virtual machine.
Cheapest of the Cheap (Windows Edition):
Cybersmart - Blue - R25.20
Cybersmart is the cheapest for both Linux and Windows hosting.
Best Windows Hosting Deal:
Hostking - Standard - R70
If you are going to host on Windows then this is the one I would recommend you go for. Just about unlimited except for the disk space.
General Awards
Cheapest Domain:
Frikkadel - .co.za - R57.50
You can actually get a domain at GoDaddy for R10 but it's only for the first year. The year after that it's R99.
Web Host of the Month
Elitehost
You know exactly what you get with Elitehost and their prices haven't changed in a very long time.
Final Word
I hope this guide helps someone. I had to write it very quickly this month since work has been crazy and I'm leaving for some much needed holiday time in a couple of hours. Apologies if there are any mistakes.
Also I get a lot of requests from hosts asking to be added. I didn't even know there are so many hosts in South Africa. At this point in time I do not have the required time and energy to add new hosts. One day when I will I will announce it in this guide.
Until next time. Now to go relax a bit.