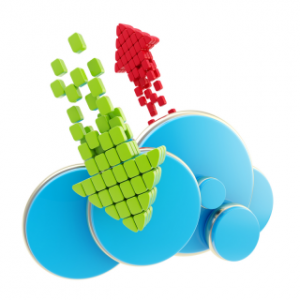 Introduction
Welcome new and returning readers to your guide on South African shared hosting. Here you will find some bi-monthly awards on the best prices and best value in hosting. Including tables of the hosting packages available. These tables can be found at the bottom of this guide.
We are at the end of the first quarter of the year and not much have changed in regard to the hosting prices. Gridhost have changed their pricing but unfortunately the prices went up. All the other hosts have kept their prices the same.
There are 17 companies listed in this month's guide. To visit any of them just click on the following links:
For those who don't care about my recommendations but would rather view the tables yourself, you are welcome to do so:
Click here to go straight to the pricing tables.
The tables are at the bottom of the article below the comments. Out of the way and making use of the full width of the screen.
Linux Shared Hosting
This is the most common hosting type. In general it's also cheaper than Windows hosting.
Cheapest of the Cheap:
Cybersmart - Pink - R0
Host your website for free. Resources are a bit low so sites may be slow but for a small new site you can't get anything cheaper.
Best Low Cost Value for Money:
Hostking - Starter - R9
It's very cheap and you get a free domain. It's a difficult choice too because there are quite a few options in this price range. Ample Hosting has a bit better stats for the same price but I'd go with Hostking for ease of use and support. I mean I can't find the client login page on the Ample Hosting website.
One Site With Everything Unlimited:
Elitehost - Unlimited - R35
If you are going to have one website with no limitations then this is the package for you. Plus Elitehost is known for their great support.
Unlimited Everything:
Hostking - Business - R99
Ideal for businesses. It costs a bit more than the previously mentioned packages but nothing will hold your site back if you go with this option. Unlimited and fast.
Windows Shared Hosting
ASP.net is quite common in South Africa and if you develop using that then Windows hosting is your option. Plus you can host Wordpress and so forth on Windows Hosting too.
Cheapest of the Cheap (Windows Edition):
Hostking - Starter - R9
It's the same price as its Linux counterpart which is great! Unfortunately there are still no free Windows hosting packages available.
Best Windows Hosting Deal:
Hostking - Standard - R42
I feel a bit bad giving so many of the awards to Hostking but they still dominate the best value for money hosting packages.
Unlimited Everything (Windows Edition):
Web Africa - Premium Plus - R199
It costs a lot but if you want everything then this is your choice. Windows hosting with no limits.
General Awards
Cheapest Domain:
Frikkadel - .co.za - R55
The prices have increased across the board when it comes to .co.za domains. Frikkadel is still the cheapest though. Domaincheap is not far behind though at R59 a domain.
Highest Uptime:
Unknown
This is the last month that I will include this category. Unfortunately I don't know what happened to Siya who started the uptime articles. Emails go unanswered and I don't see any online activity from him. I hope he is alright.
Final Word
Not much have changed pricing wise over the last couple of months and the guide looks very similar to previous guides. Lets hope that the coming winter will bring some price decreases!
If you have any questions or comments please either comment below or feel free to contact me. It's always nice to hear if this guide helped someone out.
Thanks for reading and see you again in 2 months!