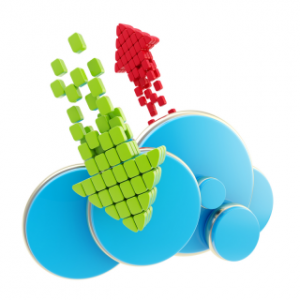 Introduction
Hi there and welcome to April's guide on hosting packages available in South Africa and my opinion on which ones offer the best bang for buck.
Web Africa continues to buy companies and the latest company to succumb to them is Serve Hosting. To replace them I've added Axxess to the list. It's actually surprising that I haven't had Axxess in my guides up until now.
There are tables at the bottom of this guide with all the pricing information, should you wish to make up your own mind.
Unfortunately many of the hosts have increased their prices. Some even dropped their lower priced packages. However, there's still some good value out there!
There are 19 companies listed in this month's guide. To visit any of them just click on the following links:
Not interested in my opinions? Go straight to the pricing tables!
Click here to go straight to the pricing tables.
Linux Shared Hosting
These are the packages that most people will use to host on. Only go for Windows hosting if you make use of specific Microsoft technologies.
Cheapest of the Cheap:
Cybersmart - Pink - R0
Since I started these guides, Cybersmart Pink has won this award. Pay for the domain and get the hosting for free.
Best Low Cost Value for Money:
Webspacebar - 100mb - R9.95
This remains a difficult choice. The nice thing about the Webspacebar package is that you can just upgrade if you need more features. And there are many low cost options to choose from with them.
One Site With Everything Unlimited:
Elitehost - Unlimited - R35
If you aren't going to have more than one site then this is still the best option out there.
Unlimited Everything:
Hostking - Business - R120
Fast and perfect for companies. If you are serious about your business then this is the package I would recommend.
Windows Shared Hosting
Cheapest of the Cheap (Windows Edition):
Hostking - Starter - R12
There's still no free Windows hosting and the Hostking package is still the cheapest.
Best Windows Hosting Deal:
Hostking - Standard - R53
Cheap for what you get. Hostking is still the king of hosting when it comes to Windows packages.
Unlimited Everything (Windows Edition):
Web Africa - Premium Plus - R199
If you've got a lot of money to burn and you really want to go limitless then this is the package for you!
General Awards
Cheapest Domain:
Frikkadel - .co.za - R57.50
The go to place for cheap domains or email hosting. They now offer local hosting too!
Web Host of the Month
Webspacebar
I received some good support from them this month. I had the same support query with them and Web Africa and Web Africa took days to reply whereas Webspacebar helped me that same evening. Top notch stuff.
Final Word
I can't help but feel that Web Africa has gone over the top with all the hosting companies that they've been purchasing. Their support has really been suffering and I see more and more complaints of receiving no support. And when I tried it for myself I saw what people mean. I remember the same thing happening when Afrihost got really big. Afrihost has improved though but sometimes it's still a hit or a miss.
As for comments, I would still prefer them over being contacted via the contact page. After a hard day's work it's very hard to look at emails but if I see a comment then it doesn't feel like work. Life is strange like that.
Hopefully this guide has helped you. If it did, please let some other people know. I would really appreciate that.
The next guide will be out end of June. Have a great time everyone!