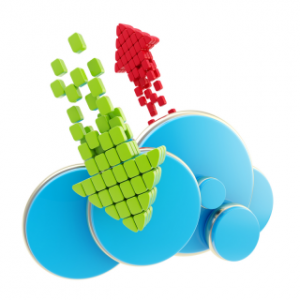 Introduction
I'm so thankful for public holidays. It's been a hectic year so far and these breaks are sorely needed. Long weekends are perfect to work on personal projects however and that's what I'm doing right now.
Hopefully you are also here to maybe start a new project or continue working on an existing one. I've worked on a lot of websites over the last couple of years and in this guide I give you my recommendatons based on price and features. I also give out an award for the host of the month which I think offers the best support and value for money.
So welcome to this month's guide! If you would rather skip the guide you can also go to a page where the packages are listed and sortable.
Click here to go to the price comparison page.
There are 20 companies listed in this month's guide. To visit any of them just click on the following links:
Linux Shared Hosting
Most of the web run on Linux. It's generally cheaper than Windows.
Cheapest of the Cheap:
Cybersmart - Pink - R0
As cheap as it gets. Not bad at all when you consider you only have to pay for the domain name.
Best Low Cost Value for Money:
Frikkadel - Just the Sauce - R12
There are so many packages in this price range and it will depend on what you need. I'm staying with Frikkadel for now but I would recommend going to the price comparison page and picking one that fits your requirements.
One Site With Everything Unlimited:
Elitehost - Unlimited - R35
I really wish Elitehost would offer affiliate linking because I send a lot of traffic their way. Great value for what you pay.
Unlimited Everything:
Hostking - Business - R139
This is the one to get if you are looking for a site for your company. Fast and superb support for when you need it.
Windows Shared Hosting
Hosting Web is hosted on a Windows virtual private server. It's hosted in the UK with Winity.
Cheapest of the Cheap (Windows Edition):
Hostking - Starter - R24
Hostking reigns supreme when in comes to Windows hosting in South Africa.
Best Windows Hosting Deal:
Hostking - Standard - R59
If you are going to host on Windows then this is the package I would recommend. If I ever move Hosting Web to shared hosting then I'll go with this package.
Unlimited Everything (Windows Edition):
Web Africa - Premium Plus - R199
The ultimate package for the person who just wants everything. If you don't want to go with a VPS but want everything then this is what you'll need.
General Awards
Cheapest Domain:
Frikkadel - .co.za - R57.50
They are by far the cheapest when it comes to .co.za domain names.
Web Host of the Month
Hostking
Still my host of choice. Their support is always quick and helpful and so many of their packages offer the most for your hard earned cash.
Final Word
Not much have changed this year pricing wise. I won't be surprised if prices go up soon but maybe someone will surprise us.
Thank you for everyone's continued support. I appreciate it. Please feel welcome to leave a message.
Until the next guide, have a good one!