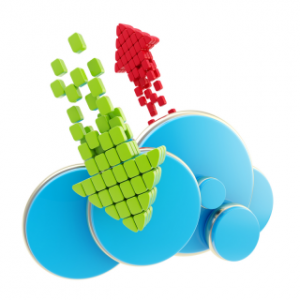 Introduction
Phew, I'm almost late with this guide. It's been a busy year. Welcome to the latest guide on web hosting in South Africa!
With the VAT increase a lot of the hosts followed suit and there are price increases from most of them. Some hosts didn't increase their prices and we can only hope that they don't decide to do it at a later stage.
It's also been a month of complaints. I've had complaints for many of the hosts that I feature in this site. It's disappointing. Overall it's been a poor showing for web hosting so far ths year.
Things can only improve however.
In this article I pick some hosting packages at different price points. I will also recommend the hosts that offer the best value for money with the best support and uptime.
Interestingly it doesn't look like Web Crew is offering pure hosting anymore. I've removed them from this guide.
If you wish to skip the article and rather compare the prices yourself, just click on the following button:
Click here to go to the price comparison page.
There are 18 companies listed in this month's guide. To visit any of them just click on the following links:
Linux Shared Hosting
Chances are that you will be hosting on Linux. For instance Worpress is most commonly hosted on it.
Cheapest of the Cheap:
Cybersmart - Pink - R0
Practically it's not the cheapest because they charge you quite a bit for the mandatory domain name. So much so that in the future I'll have to change the format of this guide.
Best Low Cost Value for Money:
Webspacebar - 1Gig - R21.95
This is a difficult category with so many options ideal for different situations. With Webspacebar you'll get good support and a decent package for a low price.
One Site With Everything Unlimited:
Elitehost - Unlimited - R35
I had quite a few complaints about Elitehost over the last couple of months. Still it's great value for money when they get it right.
Unlimited Everything:
Hostking - Business - R154
It's more expensive than the rest of the packages but you get your money's worth. It's fast, you don't have to worry about limits and you get good support.
Windows Shared Hosting
Some web apps are created for Windows. This site being one of them. Hosting Web is hosted at: Winity.
Cheapest of the Cheap (Windows Edition):
Cybersmart - Blue - R25.20
I'm not certain if you need to also buy a domain with this package. If you don't then this is the cheapest option.
Best Windows Hosting Deal:
Hostking - Standard - R60
This is an excellent package to go for if you want to host on Windows. Everything unlimited except for the disk space which is set to 2GB.
Unlimited Everything (Windows Edition):
Gridhost - Large - R249
I'm worried about Gridhost support these days. I can't seem to get help from them except if I contact them at MyBroadband. If they can sort that out then this is ultimate package to go for before you start looking at a VPS. For now I'd say to maybe rather go for Domains or Hostingking for your Windows hosting needs.
General Awards
Cheapest Domain:
Frikkadel - .co.za - R57.50
Even after the VAT increase the price remains the same at Frikkadel.
Web Host of the Month
Hostking
In my opinion they offer the best value for money in that you get good support and you get a lot of features for the price that you pay.
Final Word
It's a shame that prices keep increasing. However if you are looking to host your websites in South Africa then there's still a lot of value to be found.
I hope this guide helped some of you. If you have any questions please feel free to comment below.
As for all the hosts contacting me, I'm working on an idea to add more hosts to Hosting Web. For now, I'm not adding any new hosts due to time constraints.
Have a good time everyone!
Note that after the release of this guide, Grihost changed its name to 1-grid.