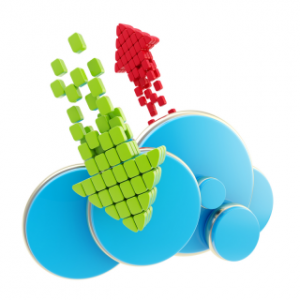 Introduction
Welcome to this month's guide on hosting packages available in South Africa.
I've been creating this guide for almost two years now. In essence compare the package prices and features of 17 different hosting companies. There's also tables available at the bottom of this guide if you wish to do your own research.
The biggest news is that Oceanhost is no longer. They have merged with Web Africa and their website now points you in that direction.
Besides that there have been no price changes, just a small list of feature changes. So the winners remain the same as the previous guide.
There are 18 companies listed in this month's guide. To visit any of them just click on the following links:
There are tables with the Linux and Windows packages available at the bottom of this guide for those who would like a single place to compare prices and features.
Click here to go straight to the pricing tables.
Linux Shared Hosting
If you don't know whether to choose Linux or Windows hosting then you most likely need to choose Linux. Most of the websites in the world are hosted on the Linux platform.
Cheapest of the Cheap:
Cybersmart - Pink - R0
It's free! This is the option to go for if you have a personal site and you don't want to pay for anything but the domain. You can even host a WordPress site.
Best Low Cost Value for Money:
Ample Hosting - Zinc - R9
I don't know anyone who hosts with Ample Hosting. If you do go with them please leave a comment or contact me to let me know how they are. It's cheap for good value plus you get a free domain if you sign up for a year.
One Site With Everything Unlimited:
Elitehost - Unlimited - R35
Oh how I wish that Elitehost had an affiliate program. I send them a lot of traffic and with good reason. I know a lot of people who are happy with their services.
Unlimited Everything:
Hostking - Business - R120
The big daddy. Hostking remains my favourite host and if you have a business and don't want any limitations then this is the package for you.
Windows Shared Hosting
Ah .NET. I really like what Microsoft is doing these days. This Hosting Web site is hosted on Windows and it's nice and fast.
Cheapest of the Cheap (Windows Edition):
Hostking - Starter - R12
Ideal for small web apps or even just normal websites. From .NET applications to WordPress. You are covered.
Best Windows Hosting Deal:
Hostking - Standard - R53
This is the hosting package to get if you don't need a virtual private server yet. It's probably your best shared hosting option.
Unlimited Everything (Windows Edition):
Web Africa - Premium Plus - R199
If you don't want to go the VPS or cloud server route then this is the top of the range hosting package.
General Awards
Cheapest Domain:
Frikkadel - .co.za - R55
You won't get a cheaper .co.za domain. If you do then please let me know.
Final Word
That's it folks! Short and sweet but hopefully it will help someone. If you'd prefer to make your own decision then you are welcome to have a look at the tables listed below.
I'm still not accepting any requests for more web hosts to be added right now. Maybe next year again but for now my time is limited.
Please feel free to leave a message or to contact me.
Also if this guide helped you or you know of someone who may find it helpful please spread the word. I don't do any marketing and I don't spam people but I'd love for people to actually know of this site. I would appreciate it greatly.