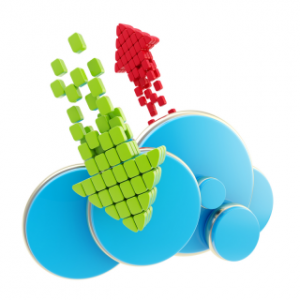 Introduction
Hi there! Welcome to my bimonthly guide on hosting in South Africa. In it I give my opinion on which packages to choose when you are looking to host a website.
There are also tables of all the packages listed at the bottom of the guide for people who wish to make their own choices.
In the previous guide I mentioned that the format of the guide will change but unfortunately I just didn't have the time to finish that. Hosting Web is running on a new code base though so it makes updating the site and prices much easier on my side but the guide itself hasn't gotten any tender loving care yet. Hopefully the next one will feature the new format. Fingers crossed!
There's been some hosts that reduced their prices which is good news because mostly so far this year we've only seen price increases.
Web Africa continues buying other hosts and some of the hosts had some serious downtime. It's always interesting to see how the hosting companies handle these situations.
There are 20 companies listed in this month's guide. To visit any of them just click on the following links:
Not interested in my opinions? Go straight to the pricing tables!
Click here to go straight to the pricing tables.
Linux Shared Hosting
If you aren't sure whether to pick Linux or Windows hosting then Linux is most likely what you are looking for. Most of the web is hosted on Linux.
Cheapest of the Cheap:
Cybersmart - Pink - R0
Since Hosting Web started Cybersmart Pink has been the cheapest with the most features. It hasn't changed and remains a great option for a small website.
Best Low Cost Value for Money:
Frikkadel - Just the Sauce - R12
You can go with any of the low cost packages since they are very similar. This month though I'm going with Frikkadel. This package is hosted locally and offers excellent value for money. I keep hearing good things about Frikkadel so they are definitely worth trying out.
One Site With Everything Unlimited:
Elitehost - Unlimited - R35
Still great for what you pay. Plus Elitehost has a rep at MyBroadband.
Unlimited Everything:
Hostking - Business - R120
It definitely gets my recommendation if you want a business website. It has everything you could need and Hostking offers great support.
Windows Shared Hosting
Windows hosting is quite popular in South Africa. This site is hosted on Windows and it's ideally for people who make use of .NET web applications.
Cheapest of the Cheap (Windows Edition):
Cybersmart - Blue - R18
Cybersmart now has the cheapest Windows hosting too!
Best Windows Hosting Deal:
Hostking - Standard - R53
You can't beat the features of this packages at this price point. If you want Windows hosting then this is the package I recommend.
Unlimited Everything (Windows Edition):
Web Africa - Premium Plus - R199
If you have the money then why be limited? It's a bit on the expensive side but at least you won't be worried about any limitations!
General Awards
Cheapest Domain:
Frikkadel - .co.za - R57.50
They've been the cheapest for a while now and I've never had any complaints regarding them which is great.
Web Host of the Month
Hostking
I'll stick with Hostking again and they've now won two guides in a row. They go from strength to strength, have excellent support and they keep improving their range of packages.
Final Word
And that's it for this month. I hope it helps some of you. I also hope that the next guide will be in a new format. Let's see how things go.
If there are any problems with the site or part of pages not loading correctly, please let me know. The site's back end has been recoded and if by any chance I missed something I would like to know about it and would appreciate the feedback.
May you find the right hosting package!