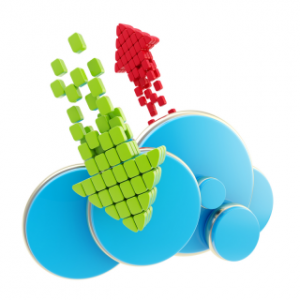 Introduction
Welcome to best guide on South African shared hosting. It's probably the only guide so there's that. But it's also the only one you'll need.
Every two months I compare the prices of hosting packages available and recommend the ones I think offer the best value for money.
Not much has changed since my last guide and none of the hosts have changed their prices. We do have some hosts who have reduced the number of packages that you can order however.
If you wish to skip the article and would rather compare the prices yourself, just click on the following button:
Click here to go to the price comparison page.
There are 20 companies listed in this month's guide. To visit any of them just click on the following links:
Linux Shared Hosting
This is the standard hosting that most people use. If you don't know what to go for then you would most likely want to use Linux hosting.
Cheapest of the Cheap:
Cybersmart - Pink - R0
A bit on the slow side but you can't beat the price. If you want to host something small and personal or just want to try out hosting then why not start with a free package?
Best Low Cost Value for Money:
Frikkadel - Just the Sauce - R12
At this price point there are so many packages to choose from that it will all depend on your needs. Frikkadel has a good comprehensive package so they get my recommendation.
One Site With Everything Unlimited:
Elitehost - Unlimited - R35
A good option if you will only be hosting one website.
Unlimited Everything:
Hostking - Business - R139
This is the package to go for if you want something for your business. With Google speed is important and with this package you get fast sites. Plus it's got no limitations so you can continue to grow.
Windows Shared Hosting
Some of us prefer to host on Windows. For instance Hosting Web is hosted at: Winity.
Cheapest of the Cheap (Windows Edition):
Hostking - Starter - R24
It's still the cheapest out there. We really need to get Cybersmart to bring out some free Windows hosting.
Best Windows Hosting Deal:
Hostking - Standard - R59
This is great value for money. If I had to move Hosting Web to any of the packages in South Africa then this is the package I would pick.
Unlimited Everything (Windows Edition):
Web Africa - Premium Plus - R199
It's expensive but if you want don't want to be burdened down by any limitations then this is the package to go for.
General Awards
Cheapest Domain:
Frikkadel - .co.za - R57.50
The price hasn't changed in a while and it's especially ideal for people who are looking at getting multiple domains.
Web Host of the Month
Hostking
Since there's been no price changes Hostking remains my pick from everything that's available. They continue with their great support and they just offer the best value for money.
Final Word
It's difficult to write these guides when the prices don't change much. I suppose we can be glad that the prices didn't increase. It will be nice to see some hosts making their prices more competitive.
I hope this guide has been of some help. If you have any questions, feel free to leave a comment and I'll get help where I can.
May you find the perfect host for your website!