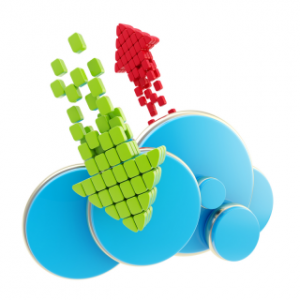 Introduction
Are you looking for a place to host your website and aren't sure where?
That's what this guide is for. I've been doing this for a couple of years now and have received valuable feedback during this time. If the guide isn't enough and you have questions or remarks then you are welcome to comment below.
Just like with the petrol, there were some more increases. Unfortunately hosting is getting more expensive and it doesn't look like we'll see price decreases anytime soon.
If you wish to skip the article and rather compare the prices yourself, just click on the following button:
Click here to go to the price comparison page.
There are 18 companies listed in this month's guide. To visit any of them just click on the following links:
Linux Shared Hosting
Linux is the most popular operating system for web servers and is generally also cheaper.
Cheapest of the Cheap:
Cybersmart - Pink - R0
You pay for the domain so it looks the cheapest but the next option is better.
Best Low Cost Value for Money:
Webspacebar - 1Gig - R21.95
You are only limited in space and even that would be enough for a lot of websites.
One Site With Everything Unlimited:
Elitehost - Unlimited - R35
Excellent value for money. You can only host one website but you won't be limited in any other way.
Unlimited Everything:
Hostking - Business - R154
I'd say if you have a business and want a fast website then this is the package to go for. Plus you get great Hostking support.
Windows Shared Hosting
Hosting Web is hosted on Winity and makes use of Windows hosting. For those interested in a cheap overseas VM.
Cheapest of the Cheap (Windows Edition):
Cybersmart - Blue - R25.20
Similar to the Linux option except you don't get the free option.
Best Windows Hosting Deal:
Hostking - Standard - R60
This is where I would host if I had to host on a .NET package now.
General Awards
Cheapest Domain:
Frikkadel - .co.za - R57.50
They've had the cheapest domain prices in South Africa for a very long time now.
Web Host of the Month
Domains.co.za
It's a bit more expensive than what you can get with other hosts but their support is the best out there and the hosting is fast. It's very easy to recommend them.
Final Word
Personally I would stay away from Afrihost, 1-grid and MWEB for now. Domains, Hostking, Elitehost and Webspacebar have better support and it will save you a lot of frustration.
There are some smaller hosts listed here that I don't get a lot of feedback for. If you hosted with any of them, please let me know about your experiences.
I keep getting multiple requests from hosts to add them to this list. This will not happen this year. Please contact me again next year.
Hopefully this guide has helped you and I hope you find the perfect hosting for your website!