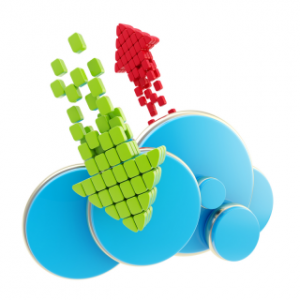 Introduction
Welcome to the ultimate guide on the best web hosting in South Africa. On this page you will find tables of the prices and features of the hosting packages available from the biggest South African web hosts as well as my own recommendations.
I would like to thank everyone who provided feedback over the last year. It makes it easier to recommend hosts when I see happy customers and to stop recommending hosts when people complain. I would also like to thank the hosts who contacted me. Some of you have been great to work with.
Then lastly I would like to thank Siya who started guest writing here at Hosting Web. He is doing a great job and you can find his articles on the uptime of South African hosts here: Reliable Web Hosting.
There are 17 companies listed in this month's post. To visit any of them just click on the following links:
All the tables have moved to the bottom of the page. This way they are out of the way of the article and I can make them nice and full width for easy reading.
Click here to go straight to the pricing tables.
Linux Shared Hosting
Linux hosting is normally cheaper than Windows hosting and is also a lot more common. All of the hosting companies listed in this guide have Linux hosting available.
Cheapest of the Cheap:
Cybersmart - Pink - R0
Pay for your domain and you get to host your site for free. Cybersmart's package is the best because it includes a database so you can host a Wordpress site or other CMS on it. I won't recommend it for a company website but for a small personal site this is ideal.
Best Low Cost Value for Money:
Hostking - Starter - R9
You get a free domain and you can only host one website with which you get 10 email addresses. 500 MB should be enough for most small websites and you get unlimited bandwidth. It's ideal for a small website where you pay less than R10 a month and have your domain included in the price.
One Site With Everything Unlimited:
Elitehost - Unlimited - R35
So you have one site and you don't want to worry about disk space and bandwidth or any other kind of limitations. Then this is the package for you. It doesn't include a domain though but then you are free to get your domain somewhere else.
Unlimited Everything:
Hostking - Business - R99
For under R100 you can host everything you want without any limitations plus you get a free domain and it's hosted in South Africa. What more do you need?
Windows Shared Hosting
Most people will be happy with Linux hosting. I host on Windows however because of ASP.NET. You can also host Wordpress and most of the other CMSs on a Windows hosting package. Most of the time it's more expensive than Linux hosting though.
Cheapest of the Cheap (Windows Edition):
Hostking - Starter - R9
Unfortunately there isn't any free Windows hosting by the selected hosts for this guide. Hostking has the cheapest offer though and it includes a free domain.
Best Windows Hosting Deal:
Hostking - Standard - R42
Hostking wins this one too. For under R50 a month you are only limited by the 2GB disk space. Otherwise you get everything you need.
Unlimited Everything (Windows Edition):
Web Africa - Premium Plus - R199
For the serious developer or the company (or even person) who wants everything. Windows hosting with no limitations. It's double the price of the Linux Unlimited Everything but if you want to go Windows and not be held back then this is the way to go.
General Awards
Best Place to Buy Domain:
Domaincheap - .co.za - R50
If you host somewhere that doesn't give you a free domain the Domaincheap offers cheap domains with free DNS hosting. In fact all my .co.za domains are with them.
Best Place to Buy Domain (Cheaper):
Frikkadel - .co.za - R45
Thanks Willo for pointing out that Frikkadel is actually R5 cheaper than Domaincheap. You won't get any cheaper than that!
Highest Uptime:
Cybersmart
Unfortunately we can't monitor all the hosts at this time but of the hosts we monitored, Cybersmart did the best.
Final Word
All the tables are at the bottom of this guide if you'd prefer to make your own choices. Hostking is really walking away with most of the awards and I wish that the other hosts would try to catch up. Not only are their prices great but they recently moved over to SSD drives which makes them faster.
I'm also still very impressed with Elitehost. Between Elitehost and Hostking you will find everything you need. Both hosts impressed me with their support and their willingness to help people out.
So for 2015 and I would really like to challenge all the other hosting companies to stand up and make some of these awards yours.
As for the people reading this guide. I hope it helped you out. If you have any questions or comments you are welcome to contact me or post your comments below. It seems like people prefer to contact me directly than to comment here for some reason so some comments will be appreciated.
Also, this guide is a bit different to my previous guides. If there are any other awards that I should consider please let me know.
Have a great 2015 everyone!