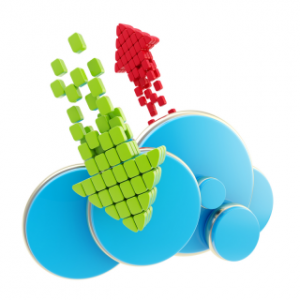 Introduction
Whew and so we have made it to the end of another year. For those who are new to Hosting Web: Here you will find a guide on the best value for money hosting available in South Africa. I also include tables at the bottom of the guide for people who would like to compare the prices themselves.
It's been an eventful year with Web Africa taking over quite a few of the hosting companies. Overall prices have increased in contrast to previous years where prices went down for the amount of features you got.
I also learned the value of live support. If you can't get hold of a host in can be an exceptionally frustrating experience. Kudos to web hosts who have telephonic support.
Domaincheap is the latest casualty in Web Africa's quest for domination and their website now points you in the direction of Web Africa.
There are 17 companies listed in this month's guide. To visit any of them just click on the following links:
If you would prefer to go straight to the pricing tables you are welcome to do so. The Linux hosting packages are shown first and the Windows ones directly after.
Click here to go straight to the pricing tables.
Linux Shared Hosting
In most cases this is the hosting that you would want. Cheaper than Windows and used by the majority of the web.
Cheapest of the Cheap:
Cybersmart - Pink - R0
There's now even less competition with DomainCheap falling away. So Cybersmart still reigns as the king of free hosting. The only requirement is that you need to keep your domain with them.
Best Low Cost Value for Money:
Webspacebar - 100mb - R9.95
Truth be told there are a lot of good low cost options and your choice will depend on your requirements. Webspacebar's option allows for a lot of websites where for a single website I would probably go with HostKing
One Site With Everything Unlimited:
Elitehost - Unlimited - R35
Most people will want only one website and then not be limited in any way. Elitehost gives you that freedom.
Unlimited Everything:
Hostking - Business - R120
Hostking has got good support and for businesses or sites that need to be quick this package is a very good option.
Windows Shared Hosting
You can still host WordPress and other popular Linux CMSs on Windows with the added ability to host .NET sites. For instance this very site is hosted on Windows.
Cheapest of the Cheap (Windows Edition):
Hostking - Starter - R12
A very good option for hosting a low cost Windows based website. It's very cheap and is ideal for small or test sites.
Best Windows Hosting Deal:
Hostking - Standard - R53
Excellent value for money. Fast and effective. This would be my go to package for Windows shared hosting.
Unlimited Everything (Windows Edition):
Web Africa - Premium Plus - R199
The final stop before going with your own virtual server. If you don't want to manage a server but you want features and speed then this is it.
General Awards
Cheapest Domain:
Frikkadel - .co.za - R57.50
Frikkadel looks to be getting more popular. It would have been much more popular with a more modern site I think. Currently the combination of the name and website they look cheap. And their domains are!
Web Host of the Month
Domains.co.za
I will give it to Domains again. I'm still amazed by their great support. You pay a little more than many of the other hosting companies but in my opinion it's definitely worth it.
Final Word
May every person who read this guide have an amazing 2016. I hope this guide helped someone and that we see some great new South African websites in the new year.
As for hosts, well I now have space again to add a host or two so you are welcome to contact me if you wish to be included.
Any comments are appreciated. Either comment below or contact me.
Enjoy everyone!