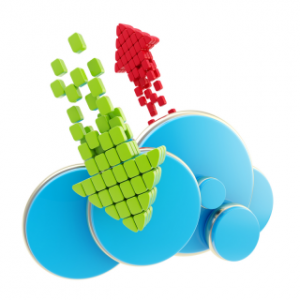 Introduction
We have come to the end of 2016 and I don't know about the rest of you but I say good riddance! It's been a tough year for many of us and I look forward to a good holiday.
Hosting wise it's also not been the greatest year and we've seen price increases across the board. Some hosts managed to keep their prices the same and it will be interesting to see if there are any more price increases beginning next year.
If you have some free time during December then now's your chance to get a new site up and running!
Or if you are like me then maybe take a break and start fresh in January.
There are 20 companies listed in this month's guide. To visit any of them just click on the following links:
Not interested in my opinions? Go straight to the pricing tables!
Click here to go straight to the pricing tables.
Linux Shared Hosting
In general Linux hosting is cheaper than Windows hosting and there's also a lot more options to choose from. Most of the web is hosted on Linux.
Cheapest of the Cheap:
Cybersmart - Pink - R0
It's still the cheapest option out there. And it may not be the fastest but for a private site you can't really argue with something that's free. You just need to pay for the domain.
Best Low Cost Value for Money:
Frikkadel - Just the Sauce - R12
It's still a very difficult decision at this price range. There are a ton of packages to choose from. When looking at the features I would have to go with Frikkadel's Just the Sauce.
One Site With Everything Unlimited:
Elitehost - Unlimited - R35
It's the option to go for if you just have one site and you aren't planning on adding any more. You'll have no limits for the site and you'll just have to get the domain yourself.
Unlimited Everything:
Hostking - Business - R139
This is the package to go for if you have a business and don't need a server. The price have increased over the while but it's your best option if you don't want any limits.
Windows Shared Hosting
Mostly people will use Windows hosting when they write web applications using .NET or make use of .NET web applications. This site is hosted on Windows for instance.
Cheapest of the Cheap (Windows Edition):
Hostking - Starter - R24
Cybersmart increased their prices so Hostking is now the cheapest Windows host.
Best Windows Hosting Deal:
Hostking - Standard - R59
It's another difficult choice because the packages are priced very similarly. This is the only package in the price range that offer unlimited sites so it gets my vote.
Unlimited Everything (Windows Edition):
Web Africa - Premium Plus - R199
When you just want everything no matter the price. For R199 a month you get Windows hosting with no limitations.
General Awards
Cheapest Domain:
Frikkadel - .co.za - R57.50
It's still the cheapest domains in South Africa. If anyone can find cheaper .co.za domains, please let me know.
Web Host of the Month
Hostking
Even with increased prices they continue to offer the best value packages in South Africa. They have good support and fast hosting and it's easy for me to make them my Web Host of the Month.
Final Word
Personally I'm working on a new site this coming year and maybe many of you are too. Hopefully you will find the ideal host for your shiny new site.
If you have any questions I would prefer that you ask it here on the site. You can add your comments below, between the article and the price tables. Please note that I don't do any hosting myself. I get a lot more queries from people who either want to host with me or think I host their sites. This is purely a site that points people in the right direction.
For those who let other people know about Hosting Web: Thank you! I don't do any advertising and yet the traffic is steadily growing. I appreciate the support.
May 2017 be a great year for all of you!