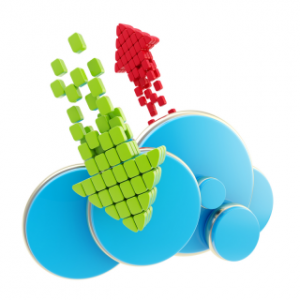 Introduction
Another year has flown by. Every year goes by quicker than the last.
Welcome to the last hosting guide of the year. In this guide I'll give you my opinions on the shared hosting packages available in South Africa. I hand pick packages at various price points based on features and value for money.
Unfortunately a couple of hosts have upped their prices over the last two months. I won't be surprised if we see even more price increases in January.
Also Web Africa moved their entire hosting brand over to Gridhost. It hasn't been a smooth transition for everyone but hopefully all the kinks have been sorted out by now.
If you wish to skip the article and rather compare the prices yourself, just click on the following button:
Click here to go to the price comparison page.
There are 19 companies listed in this month's guide. To visit any of them just click on the following links:
Linux Shared Hosting
Most websites are hosted on Linux. It's usually cheaper than Windows and chances are you'll find the package you need here.
Cheapest of the Cheap:
Cybersmart - Pink - R0
It's been the cheapest since Hosting Web started and I don't see it losing its throne anytime soon. It's not bad at all, especially if consider that you only have to pay for the domain name.
Best Low Cost Value for Money:
Web Crew - Silver - R14
It's exceptionally difficult to pick something at this price point. There are so many options at so many hosts that it will depend on your own requirements. In general the Silver package at Web Crew should be good enough for most people.
One Site With Everything Unlimited:
Elitehost - Unlimited - R35
To give an example of the good value you are getting here. Gridhost's cheapest package costs R39 per month and you only get 2GB of space. With this package you get unlimited space (with FUP).
Unlimited Everything:
Hostking - Business - R153
Hostking increased their prices! It's unfortunate yet it's still the cheapest and best value of all the packages that do not restrict you. If you are looking for hosting for your business then this is it.
Windows Shared Hosting
Some web apps are written in .NET and hosted on Windows. For instance Hosting Web is hosted at: Winity.
Cheapest of the Cheap (Windows Edition):
Cybersmart - Blue - R25.00
With the price increases over at Hostking, we finally have a new package to show here! Cybersmart is now the cheapest for Linux and Windows hosting.
Best Windows Hosting Deal:
Cybersmart - Yellow - R45
It looks like Cybersmart is now the most affordable Windows host. For under R50 you get a lot features!
Unlimited Everything (Windows Edition):
Gridhost - Large - R249
It's more expensive than what Web Africa used to offer. If you want to go truly unlimited then this is it however.
General Awards
Cheapest Domain:
Frikkadel - .co.za - R57.50
There's been a lot of changes this month but one thing stays constant: Frikkadel has the cheapest domains.
Web Host of the Month
Domains
Domains continue to offer top notch hosting with excellent support. They are a bit more expensive than others but make up for it in stability and peace of mind.
Final Word
In the end it was inevitable that the hosts that were doing well increased their prices. Maybe if we are lucky we will see some other hosts decrease their prices in the new year. Anything's possible!
Personally, 2017 was a bad year for me. I hope it was better for all of you. And I sincerely hope we have a great 2018.
Please feel welcome to leave some comments. Until next time.