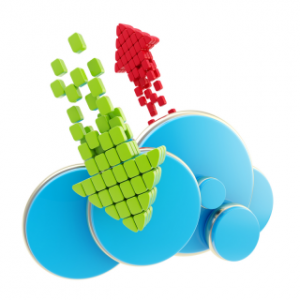 Introduction
2018 certainly felt like the quickest year ever. I don't even know where it went.
Welcome to the last guide on South African hosting of the year. It's been a disappointing year hosting wise, with price increases from most of the hosts. I've also had complaints about many of the hosts. More so this year than ever before.
Afrihost will supposedly work on their customer service next year. For now I would continue avoiding them. I get by far the most complaints for them and for 1-grid. They are two of the biggest hosts listed here however.
One of my favourite hosts, Hostking, have increased their prices again which is disappointing.
A special thanks to Domains.co.za for letting me try out their new Epyc VPS hosting. I can definitely recommend it for those looking for a VPS. It's blazingly fast and I was pleasantly surprised.
If you wish to skip the article and rather compare the prices yourself, just click on the following button:
Click here to go to the price comparison page.
There are 18 companies listed in this month's guide. To visit any of them just click on the following links:
Linux Shared Hosting
Cheapest of the Cheap:
Cybersmart - Pink - R0
It's free and what you get isn't bad but you are forced to get a domain and the domain is more expensive than elsewhere. Personally I would go for something more expensive.
Best Low Cost Value for Money:
Webspacebar - 500mb - R25.00
This is a very difficult choice because there are so many options at this price range. Your best bet is probably Webspacebar but even then for R10 more a month you can get a lot more at Elitehost.
One Site With Everything Unlimited:
Elitehost - Unlimited - R35
It's amazing that they haven't upped the price for this yet. I'd say this is the cheapest you want to go if you are going to host a website and this is what I would go for. As long as you host one website and don't mind that you don't get the domain for free, everything else is unlimited.
Unlimited Everything:
Ramkat - Unlimited - R110
A new winner! If you don't mind that your site is not hosted in South Africa then this is the cheapest option to not worry about any limits. If you do want your site hosted locally then you'll have to go with Hostking Business for R174 per month.
Windows Shared Hosting
Hosting Web is hosted on Winity and makes use of Windows hosting. For those interested in a cheap overseas VM.
Cheapest of the Cheap (Windows Edition):
Cybersmart - Blue - R25.20
Same as with the Linux hosting, Cybersmart offers the cheapest .NET hosting and it's not bat at all. 3GB HDD space, uncapped bandwidth plus 5 databases.
Best Windows Hosting Deal:
Hostking - Standard - R70
It's R10 more than what you would have paid for last month but it's still good value for money. You get very fast speeds and excellent support.
General Awards
Cheapest Domain:
Frikkadel - .co.za - R57.50
Frikkadel has had the cheapest domains for so long that I don't think any other hosts will ever surpass them.
Web Host of the Month
Domains.co.za
In my opinion they have the best support in the business. Their hosting is rock solid and they may be more expensive than the rest but it's definitely worth it.
Final Word
And so we end another year. I hope all of you had a great year and if not then may the next one be an amazing year for all of us.
Won't it be great if our economy can improve a bit and we can see some hosting price decreases for a change?
If you have any questions or comments, please feel welcome to reply to this article below. Until next year!