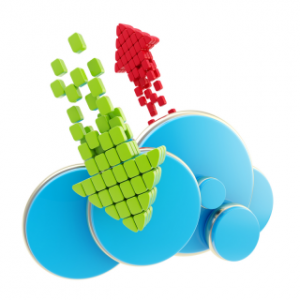 Introduction
Welcome to the definitive guide on web hosting packages in South Africa. Every second month I take some time to put together a short article to help South Africans get the best value for their money in choosing a web host.
These last two months have been relatively quiet with regards to price changes at the web hosts here in South Africa. Ample Hosting is the only company who changed their pricing. However every time a company changes their packages or pricing we see better value. Most companies are now moving (or have moved) towards SSD drives and we are seeing a definite increase in speed. The hosting future is looking good.
There are 17 companies listed in this month's guide. To visit any of them just click on the following links:
For those who don't care about my recommendations but would rather view the tables yourself, you are welcome to do so:
Click here to go straight to the pricing tables.
The tables are at the bottom of the article below the comments. Out of the way and making use of the full width of the screen.
Linux Shared Hosting
In general Linux hosting is used by most people. If you don't know what to get then one of the hosts mentioned in this section will be fine for you.
Cheapest of the Cheap:
Cybersmart - Pink - R0
You pay for the domain and get your hosting for free. This is perfectly fine for a personal website or a small site. I won't recommend it for a company site but for something like a family blog this is ideal. You can always upgrade if you need more features or speed.
Best Low Cost Value for Money:
Ample Hosting - Zinc - R9
It's not free but it is cheap and is ideal for a lot of people. It was a difficult choice because Ample hosting also has an SSD option for the same price that's faster but has more restrictions. Then there's also Hostking's R9 Starter option that has unlimited bandwidth but less storage space but is also hosted on SSD I believe. All of these packages come with a free domain.
One Site With Everything Unlimited:
Elitehost - Unlimited - R35
Elitehost is well known for their good support. They still owe me a beer though. Seriously, this is good value for money and ideal if you don't want to worry about restrictions if you are going to host one website.
Unlimited Everything:
Hostking - Business - R99
This is the package to go to if you want a fast unlimited hosting package for your company. Good support, ideal for beginners and experts plus a free domain. I've never had a complaint from anyone that I sent to Hostking and that makes me happy.
Windows Shared Hosting
A lot of web applications in South Africa are written in ASP.NET and requires Windows hosting. For instance this site is hosted on a Windows machine.
Cheapest of the Cheap (Windows Edition):
Hostking - Starter - R9
Someone should tell Cybersmart to bring out a free Windows shared hosting package. This Hostking package is currently the cheapest on the market and ideal for developers to try out their apps or for people to host their blogs and small sites.
Best Windows Hosting Deal:
Hostking - Standard - R42
Hostking wins this one too. Everything that's close to the price is much more limited and this will be perfectly fine for most people.
Unlimited Everything (Windows Edition):
Web Africa - Premium Plus - R199
If you want everything then this is the package to take. Nothing will hold you back. Host anything from Wordpress sites to ASP.NET websites and don't worry about a thing.
General Awards
Cheapest Domain:
Frikkadel - .co.za - R45
How cheap is that? With a lot of packages you get a free domain but if you need to get one then this is the cheapest you can get.
Highest Uptime:
Unknown
Unfortunately Siya has been overworked so he has been unable to update the uptime articles. Hopefully we will know in March.
Final Word
I hope this article was able to help you out. As always following some of the links gives me a couple of Rand if you sign up with a host. This month I want to thank the hosts who actually have affiliate systems. You guys rock! It helps pay for the hosting of this site.
If any of you can think of more awards that I can add to these guides please comment below. Or if you have any comments at all. You are also welcome to contact me directly. I do not do any hosting myself though. I seem to be getting more queries from people who want to host with me. Someone was once convinced that I'm Afrihost. It's flattering but this is just a guide to South African hosting.
Thanks for reading, may you find the perfect host!