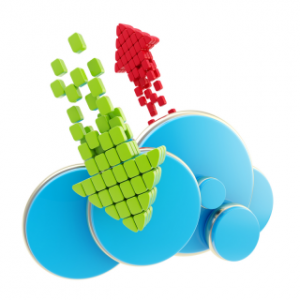 Introduction
It's already end of February. Where in the world did the time go?
As usual this guide is to help people pick a hosting package in South Africa. I make my decisions on the features per price and add my own opinions based on my experience with the hosts. I haven't hosted with all the companies so in most cases the lowest price will win.
There are also pricing tables at the bottom of this guide for those who wish to make their own decisions. In most cases the prices are very similar and it will be up to personal preference as to which package you should go for.
This month there are two new companies added to the list: Ramkat and Web Crew. Web Crew's website design prices look very reasonable for those who are looking for that in particular.
There are 19 companies listed in this month's guide. To visit any of them just click on the following links:
Not interested in my opinions? Go straight to the pricing tables!
Click here to go straight to the pricing tables.
Linux Shared Hosting
If you don't know the difference between Linux and Windows hosting then Linux is the way to go. Most of the web is hosted on Linux.
Cheapest of the Cheap:
Cybersmart - Pink - R0
And still there's nothing to beat it. Will there ever be? It's free and yet it has a lot of features. I wouldn't recommend it for businesses but for personal sites you won't get cheaper than this.
Best Low Cost Value for Money:
Webspacebar - 100mb - R9.95
This is a very difficult decision since it will depend on your needs. I kept changing my mind but will stay wit the 100mb option from Webspacebar. It's good value for money.
One Site With Everything Unlimited:
Elitehost - Unlimited - R35
If you want to host only one website and not have any restrictions then this is the package for you.
Unlimited Everything:
Hostking - Business - R120
If you want to go with Linux hosting for your company then this is the way to go. No hassles and a very fast website.
Windows Shared Hosting
I host on Windows. Some CMS solutions require Windows as do .NET applications. It tends to cost a little more than Linux hosting though.
Cheapest of the Cheap (Windows Edition):
Hostking - Starter - R12
It's still the cheapest Windows hosting that you can get plus you get a free domain. As long as your site isn't too big then this is a great package!
Best Windows Hosting Deal:
Hostking - Standard - R53
Hostking dominates the Windows hosting packages and this is the package I would go for if I had to pick a shared hosting package.
Unlimited Everything (Windows Edition):
Web Africa - Premium Plus - R199
If you are considering this package then I would really recommend thinking of maybe going with a virtual server.
General Awards
Cheapest Domain:
Frikkadel - .co.za - R57.50
Frikkadel has the cheapest domain prices in South Africa. They also have the cheapest email package. If you just want email with your own domain then I recommend going with them.
Web Host of the Month
Domains.co.za
Until another hosting company really shows me that they deserve this award then I will give it to Domains.co.za. They still have the best support I have ever received and in my opinion that's worth paying a little bit extra.
Final Word
The winners are the same this month as it was in December. Overall many hosts have increased their prices but not enough has happened for me to change my mind.
For web design it's worthwhile trying out Web Crew and let us know how it went.
About that... I get a lot of messages via my contact page these days but I get no comments using disqus on the guides. So I'm not posting a link to my contact page this time around. Please, some comments will be appreciated. You can find the comment section below the article just before the pricing tables.
Hopefully this guide was useful. Until April then. Have a good time everyone!