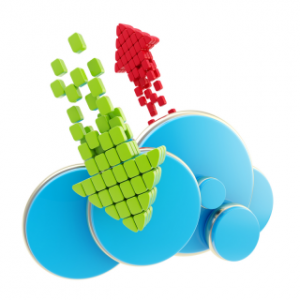 Introduction
Welcome to another guide to South Africa's shared hosting packages. Prices have stayed fairly constant over the last couple of months. I was expecting some prices to change once we hit 2017 but besides a change here and there everything stayed the same.
This guide is also in the same format as previous months except for one big change. The pricing tables have moved! They are now filterable and more up to date than the ones that were usually posted with the guides.
Click here to go to the price comparison page.
I've got some big plans for Hosting Web this year. Time permitting of course. If you have any ideas or suggestions for the site then please let me know by either leaving a comment below or by contacting me.
On to the guide!
There are 20 companies listed in this month's guide. To visit any of them just click on the following links:
Linux Shared Hosting
This is what most people host on and if you are new to hosting then it's most likely what you will go with.
Cheapest of the Cheap:
Cybersmart - Pink - R0
The undeniable champion when it comes to free hosting. Don't host your company site on it but for a personal blog it really isn't bad at all.
Best Low Cost Value for Money:
Frikkadel - Just the Sauce - R12
I had to think long and hard on which host to choose. In the end I've decided to stay with the my previous pick. There are a lot of options in this price range however and it will very much depend on your own needs.
One Site With Everything Unlimited:
Elitehost - Unlimited - R35
If you are going to host one site then you should go with Elitehost.
Unlimited Everything:
Hostking - Business - R139
Except if you are prepared to pay more and go all out then Hostking's Business package is perfect. Fast and with great support.
Windows Shared Hosting
I often get asked where Hosting Web is hosted. It's hosted in the UK with Winity. It's on a Windows VPS.
Cheapest of the Cheap (Windows Edition):
Hostking - Starter - R24
Just like Cybersmart has stayed the cheapest in the Linux space, so Hostking has with Windows.
Best Windows Hosting Deal:
Hostking - Standard - R59
In South Africa Hostking leads the Windows hosting space by a considerable margin. This is an excellent deal.
Unlimited Everything (Windows Edition):
Web Africa - Premium Plus - R199
If you won't settle for anything but the ultimate Windows shared hosting then this is the package for you.
General Awards
Cheapest Domain:
Frikkadel - .co.za - R57.50
Same as previous months, Frikkadel has the cheapest .co.za domain. Frikkadel is becoming quite popular and with their prices it's understandable.
Web Host of the Month
Hostking
Until the other hosts make some drastic changes, Hostking remains my host of choice. Their support is quick and friendly and they offer great value for money.
Final Word
Thanks for having visited this guide. Hopefully it helped you make a decision.
Any queries or comments, you are welcome to comment below. Is there anything you would like to see at Hosting Web? Anything that you don't agree with? Let me know.
Have a good February and March everyone!