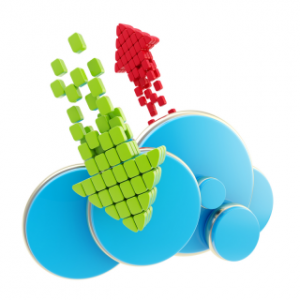 Introduction
February is such a short month and it's been such a busy year that I'm almost late with this guide. For those who are new, this guide will give you my opinion on hosting packages that are available in South Africa.
Prices haven't changed much if at all since December. I have had a lot of complaints about quite a few of the hosts however. A lot of the complaints came about Gridhost. I contacted them and they are working on getting everything sorted out. Since all the hosting moved from Web Africa to Gridhost, Gridhost have been slow in replying to tickets. They promise me that they are getting everything on track again.
Elitehost had some downtime. I had complaints about Cybersmart not being the cheapest because the domains are so expensive and I even had a complaint about Domains.co.za which is surprising since I've never had anyone complain about them too.
If you wish to skip the article and rather compare the prices yourself, just click on the following button:
Click here to go to the price comparison page.
There are 19 companies listed in this month's guide. To visit any of them just click on the following links:
Linux Shared Hosting
If you don't know whether to go with Windows or Linux hosting, go with Linux. It's what most people host on.
Cheapest of the Cheap:
Cybersmart - Pink - R0
You pay for the domain, which is more expensive than normal. Which makes this a difficult choice. Practically it may be better to go with the next option.
Best Low Cost Value for Money:
Web Crew - Silver - R14
There are many options at this price range. For most people this will be a good hosting package.
One Site With Everything Unlimited:
Elitehost - Unlimited - R35
Excellent value for money. If you are going to host a single website then you won't be limited at Elitehost.
Unlimited Everything:
Hostking - Business - R153
If you are serious about your business then this is the package to go for. Fast, with good support and easy to recommend.
Windows Shared Hosting
Some web apps are written in .NET and hosted on Windows. For instance Hosting Web is hosted at: Winity.
Cheapest of the Cheap (Windows Edition):
Cybersmart - Blue - R25.00
In theory, Hostking's option will probably work out cheaper if you are going to get a domain too. If Cybersmart allows you to get the domain elsewhere then this is your cheapest option.
Best Windows Hosting Deal:
Hostking - Standard - R59
This will be the package I would go for if I had to pick a shared hosting package at the moment.
Unlimited Everything (Windows Edition):
Gridhost - Large - R249
You may get everything you could ever need with this package but Gridhost's support is slow currently and it's something to think about before signing up.
General Awards
Cheapest Domain:
Frikkadel - .co.za - R57.50
Buy your domains here and then host with one of the hosts mentioned above.
Web Host of the Month
Hostking
I'm going back with Hostking again this month. Their support and value for money pushes them in front and you can't go wrong if you host with them.
Final Word
If you have questions, complaints or any feedback at all, please feel free to leave a message. In my opinion if you go with Domains or Hostking then you would be fine.
I've had a lot of queries about hosts who would like to be included. I'm working on a new platform which will make it easier to maintain this site after which I will add more hosts.
Have a good time everyone!