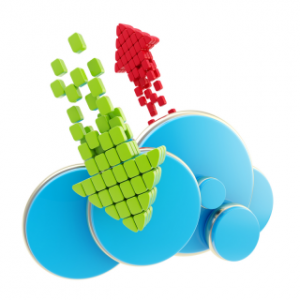 Introduction
Welcome to the first Hosting Web article for 2019. This guide is created every second month to give you my recommendations on the best and cheapest hosting available in South Africa.
It doesn't happen very often but I'm glad to say that one host added cheaper packages to their range and increased the value of their existing packages. That after I wrote in my previous article that they increased their prices. So well done Hostking. That's really great news.
Besides their changes there's been one important development. A well known international host is now available in South Africa. I will add them this site in the next month with information in this article.
I've been receiving a ton of emails from hosts who want to be included. I just currently don't have the time to add more hosts. When this changes I will let you know in one of these guides.
If you wish to skip the article and rather compare the prices yourself, just click on the following button:
Click here to go to the price comparison page.
There are 18 companies listed in this month's guide. To visit any of them just click on the following links:
Linux Shared Hosting
Most sites are hosted on Linux. You'll often see cPanel hosting or Wordpress hosting and this is on Linux.
Cheapest of the Cheap:
Cybersmart - Pink - R0
Hostking also has a free option now but I will have to find out the details. Especially domain name wise. Cybersmart gives you more mailboxes however.
Best Low Cost Value for Money:
Hostking - cPanel Tiny - R25.00
We have a new entry! You get 2GB of space, unlimited bandwidth and one website. The kicker is that you get a domain name for free and there's a website builder.
One Site With Everything Unlimited:
Elitehost - Unlimited - R35
It's still your best option if you only want to host one website and you don't want to worry about any other limits
Unlimited Everything:
Ramkat - Unlimited - R110
Ramkat is the cheapest unlimited hosting site available. For R100 per month you have no limits whatsoever (within in reason of course). If you want it to be hosted locally then you will have to pay more: Hostking Business for R174 per month.
Windows Shared Hosting
ASP.NET hosting is normally more expensive and chances are that if you don't know what it means then you won't need it.
Hosting Web is hosted on Winity and makes use of Windows hosting. For those interested in a cheap overseas VM.
Cheapest of the Cheap (Windows Edition):
Cybersmart - Blue - R25.20
Cybersmart may not have a free Windows hosting package but they
Best Windows Hosting Deal:
Hostking - Standard - R70
It may not be as cheap as it used to be but it's the best option to go for if you are looking for ASP.NET hosting.
General Awards
Cheapest Domain:
Frikkadel - .co.za - R57.50
If the package your are going for doesn't come with a free domain then this is the cheapest place to get them.
Web Host of the Month
Hostking
Now that they've got new lower priced packages I make them my host of the month. Their support is good, hosting fast and their pricing isn't bad at all.
Final Word
I can't remember the last time I wrote about cheaper prices so I'm glad that Hostking increased their value after they increased their prices last year. Their existing packages offer better value for money and the cheaper packages are ideal for those of you who don't want to pay too much.
Hopefully other hosts will follow suit. Especially now that a big international host has joined the party here in South Africa. More information coming soon!
Thanks for reading the article. I hope it was of some help. If you have any questions please feel free to comment below.