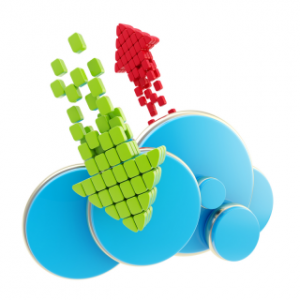 Introduction
As we start 2021, the world is still in disarray and it will be interesting to see what the year will bring. With lockdowns continuing worldwide the internet is flourishing and it's the ideal time to start a website.
I still haven't gotten to adding the new hosts and there are some old hosts that are still not on the list of hosts. Sorry about that people. I'm just not getting to it. Will just have to make some time over a weekend.
Otherwise prices have stayed the same across the board. I'm expecting to see some price increases in the next couple of months though.
If you wish to skip the article and rather compare the prices yourself, just click on the following button:
Click here to go to the price comparison page.
There are 20 companies listed in this month's guide. To visit any of them just click on the following links:
Linux Shared Hosting
Most of the web is hosted on Linux servers. In fact I wonder if I shouldn't just remove the Windows section.
Cheapest of the Cheap:
Ramkat - OnTheHouse - R0
It's not the only free one but it definitely offers the best value. I wouldn't host a business site on there but it's perfect for testing.
Best Low Cost Value for Money:
Webspacebar - 250MB cPanel - R30
There's tons of hosting packages at this price point. With Webspacebar you'll get fast hosting with excellent support. Plus they have a ton of packages to choose from if you ever have to upgrade.
One Site With Everything Unlimited:
Elitehost - Unlimited - R45
If you don't worry about space restrictions then Elitehost is where you should look. Basically one site with no restrictions, within fair use.
Unlimited Everything:
Hostking - cPanel Large Business - R199
If you are looking for a package to host your business website then this is what I would recommend. Fast, no compromises and no limits.
Windows Shared Hosting
These days it's really not necessary to host on Windows except if you have legacy code or prefer the platform.
Hosting Web is hosted on Winity. For those interested in a cheap overseas Windows virtual machine.
Cheapest of the Cheap (Windows Edition):
Hostking - Plesk Starter - R51.00
Hosting on Windows is expensive when compared to the cPanel pacakges. Of all the packages hosted on this site. This is currently the cheapest Windows one.
Best Windows Hosting Deal:
Hostking - Plesk Standard - R85
Rather pay a bit more to get the extra resources and speed. It will help with your Google rankings and make the site snappier to use.
General Awards
Cheapest Domain:
Frikkadel - .co.za - R62.50
I can easily recommend them as a web host too. Excellent support and very nice people to deal with.
Web Host of the Month
1-grid
For now I will continue giving them this award. Their support is much better than what it were a couple of years ago and even though their packages are a bit more expensive you will get your money's worth.
Final Word
Hopefully this guide helped someone. I've been so busy that I just don't get time for Hosting Web. Unfortunately it shows.
May this improve in the future!
Until the next guide in March.