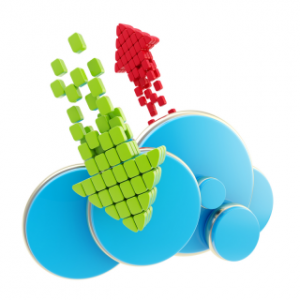 Introduction
Hi and welcome to 2022's first guide on web hosting in South Africa. In this article I will give you my advice on which web host to host your shiny new website. Or to transfer your existing website.
I'm a little bit late this month so I caught a huge outage by 1-grid. Everything's up and running on their side again but it's really not the kind of thing one wants to see. They migrated to a new new site at the Africa Datacentres Diep River facility. Hopefully things will go smoothly from here.
Also we lose the free hosting at Ramkat but they have a very good special running at the moment. Unlimited Hosting plus a free .co.za domain for 3 years for R500. That's unlimited SSD disk space and unlimited email addresses. I'm sure there are fair use rules in place but it's great value for money.
It looks like Ample Hosting is now part of HOSTAFRICA.
If you wish to skip the article and rather compare the prices yourself, just click on the following button:
Click here to go to the price comparison page.
There are 20 companies listed in this month's guide. To visit any of them just click on the following links:
Linux Shared Hosting
This is normally cPanel or Direct Admin. Direct Admin is becoming more popular by the day since the cPanel price increases.
Cheapest of the Cheap:
Webspacebar - 50MB Direct Admin - R5
This space was held by Cybersmart for a very long time and then Ramkat for a long while. Unfortunately there are no free web packages available. So the cheapest is now R5 for which you get 50MB disk space.
Best Low Cost Value for Money:
Webspacebar - 1GB Direct Admin - R25
For R20 more per month the 1GB package is excellent value for money. 1GB disk space and unlimited email boxes.
One Site With Everything Unlimited:
Elitehost - Unlimited - R45
R45 per month... However, with Ramkat currently running their R500 special, I would rather go for that.
Best Business Package:
1-grid - Large - R250
Even though they had the downtime, it should be sorted out now and with 1-grid you host with one of the largest hosts in South Africa. Your business site will be in good hands and you get nice fast hosting with very little limits.
Windows Shared Hosting
At some point this will probably fall away. ASP.NET hosting is more expensive than normal hosting and hosts have been dropping them from their range of available packages.
Hosting Web is hosted on Winity. For those interested in a cheap overseas Windows virtual machine.
Cheapest of the Cheap (Windows Edition):
1-grid - .NET Small - R80
It's a shame that the cheapest is currently sitting at R80. And I would rather then go one step up by picking the next package.
Best Windows Hosting Deal:
1-grid - .NET Medium - R120
If you are going to host on an ASP.NET hosting package then this is your best option. 10GB storage and you can host multiple sites.
General Awards
Cheapest Domain:
Frikkadel - .co.za - R75
Their name is a bit different but I can highly recommend them. Their support is quick and they have the cheapest .co.za domains in the world. You wouldn't go wrong hosting with them either.
Web Host of the Month
Webspacebar
They offer a wide variety of hosting packages. From really cheap and small to expensive and everything in between. Very good support and they will help you out if you want to move your site to them. It's easy to recommend them.
Final Word
Apologies for bringing out this article so late. I get very little time for Hosting Web these days. And as much as I want to change this, life has just been chaotic.
I hope it has helped some of you though and that you find a good hosting option.