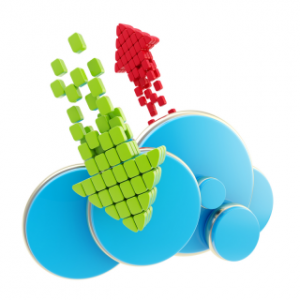 Introduction
As COVID-19 keeps affecting the world and not only taking lives but destroying economies, things are looking bleak. More and more people are trying to find alternative ways to get extra income and my hope is that this guide will help you save money when looking for a web host.
Ramkat is now also offering free hosting and I wouldn't recommend free hosting for a live site, it's a great place to test. And you can always upgrade later.
However, they also always had the cheapest unlimited hosting and they've gotten rid of that, with Hostking now offering the cheapest option.
In general prices stayed the same and hopefully it will stay that way until next year.
If you wish to skip the article and rather compare the prices yourself, just click on the following button:
Click here to go to the price comparison page.
There are 20 companies listed in this month's guide. To visit any of them just click on the following links:
Linux Shared Hosting
In most cases this is cPanel hosting and for most people this is what you will go for.
Cheapest of the Cheap:
Ramkat - OnTheHouse - R0
Hostking also has a free option. Hostking gives you 500 MB space and Ramkat 250 MB but Ramkat lets you send a lot more emails and you get a lot more bandwidth. Hostking is local though so it's up to you which one you would prefer.
Best Low Cost Value for Money:
Hostking - cPanel Tiny - R35
6 GB space and a free domain. You don't get better than that at this price point. It's ideal for a personal website.
One Site With Everything Unlimited:
Elitehost - Unlimited - R45
Chances are you will only have one website and you don't want to worry about limits then this is the package to go for.
Unlimited Everything:
Hostking - cPanel Large Business - R185
Ramkat doesn't offer their unlimited package anymore. If you are running a business then this is a great package to go for. It's fast and there won't be any limitations.
Windows Shared Hosting
Usually Windows hosting is more expensive and is only used for web apps that are specifically built for it. This website is hosted on Windows.
Hosting Web is hosted on Winity. For those interested in a cheap overseas virtual machine.
Cheapest of the Cheap (Windows Edition):
Hostking - Plesk Starter - R36.00
Hostking is one of the few hosts offering .NET hosting and this is currently the cheapest of all the packages listed on the site.
Best Windows Hosting Deal:
Hostking - Plesk Standard - R70
I would go with at least this package if you are serious about your website. 5GB disk space, a free domain if you pay annually and everything else basically unlimited.
General Awards
Cheapest Domain:
Frikkadel - .co.za - R62.50
It took a long while for the price to go up but it finally did. Even so it's by far the cheapest in South Africa.
Web Host of the Month
1-grid
Just a big thank you to 1-grid. It's because of them that this site can still run. I almost never mention them and yet they let Hosting Web at least make some money.
Final Word
Hopefully this guide helped some of you. I'm getting to it quite late. I get a lot of emails from hosts who would like to be added to Hosting Web and unfortunately I just don't have the time to do so.
May 2020 improve for everyone! And if you do create a new website, may it be successful.