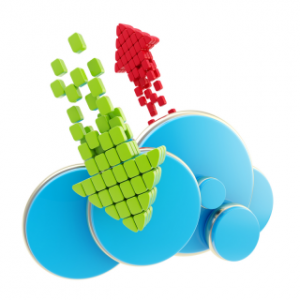 Introduction
Hi and welcome to the latest guide on web hosting in South Africa. We are over halfway through the year already and disappointingly there's been more price increases. Hostking also changed their packages again. They change so often, I struggle to keep up.
Here you will find my recommendations on where to host your website. From the packages that's the better option in a certain price range, to which company offers the best support or where I would host if I had to host a website now.
More and more of the hosts are offering decent website builders so it's becoming easier than ever to set up your own website.
If you want to set up an online store I can highly recommend 1-grid. They have online store builders that's easy to use and integrated with PayFast for payments.
If you wish to skip the article and rather compare the prices yourself, just click on the following button:
Click here to go to the price comparison page.
There are 20 companies listed in this month's guide. To visit any of them just click on the following links:
Linux Shared Hosting
You'll find that most packages are Linux based hosting. It's cheaper and more commonly used than .NET hosting.
Cheapest of the Cheap:
Ramkat - OnTheHouse - R0
They still offer the free hosting! Ideal for testing a site, though I wouldn't host a business site on it. But you can easily host a small personal site on this package.
Best Low Cost Value for Money:
Webspacebar - 1GB DirectAdmin - R20
If you want to save money then Webspacebar is the way to go. Their support is excellent, their packages are well priced and you can choose between DirectAdmin and cPanel.
One Site With Everything Unlimited:
Elitehost - Unlimited - R45
This hosting package always get mentioned on my guides. Hassle free and you don't have to worry about running out of space.
Best Business Package:
1-grid - Large - R250
It's more expensive than some of the cheaper packages out there but you get a fast, big website at one of the biggest hosts in South Africa. If you are serious about your business then this is the package to go for.
Windows Shared Hosting
At some point in time I will stop posting these. Many hosting companies are dropping .NET hosting. Especially since .NET Core runs on Linux.
Hosting Web is hosted on Winity. For those interested in a cheap overseas Windows virtual machine.
Cheapest of the Cheap (Windows Edition):
1-grid - .NET Small - R80
There used to be much cheaper packages available but this is currently the cheapest if you wish to host on .NET.
Best Windows Hosting Deal:
1-grid - .NET Medium - R120
R40 more expensive than the Small package but you get 6GB more storage, unlimited emails and can host more websites.
General Awards
Cheapest Domain:
Frikkadel - .co.za - R75
When you visit their site they proudly proclaim: "WE STILL OFFER THE CHEAPEST .CO.ZA DOMAINS IN THE WORLD". And it's true!
Web Host of the Month
1-grid
They keep adding features to their hosting. Initially when Gridhost became 1-grid, I wasn't happy at all because I struggled with support. However they keep getting better and I can easily recommend them now.
Final Word
It's becoming more and more difficult to write these guides as time goes by. My time is limited and since I stopped working on SEO and such the site hasn't made money. I do however hope that it helped someone.
The next guide will be towards the end of September.
Until then, have a good time everyone!