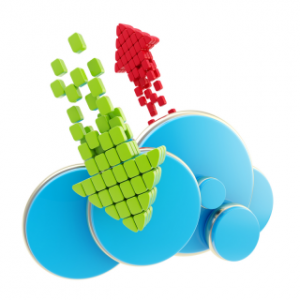 Introduction
This guide is a comprehensive look at some of the shared hosting packages available in South Africa. It includes 18 different hosting companies, their hosting packages and my recommendations.
I have received a lot of requests from hosts to include them in my site and unfortunately I had to turn most of them away. For now I just do not have the time to include all of them. My apologies. I have added the first two that contacted me though. So this month Smartweb and Bluesteam join the list of companies.
MI HOST will not be featuring in this month's guide because they had a problem with their pricing page and unfortunately got back to me too late.
There are 18 companies listed in this month's guide. To visit any of them just click on the following links:
If you'd prefer to skip my recommendations you are welcome to go directly to the pricing tables at the bottom of this guide.
Click here to go straight to the pricing tables.
Linux Shared Hosting
For most people Linux Shared Hosting is the way to go. In general it's cheaper than Windows Shared Hosting and supports the major blogging and CMS platforms.
Cheapest of the Cheap:
Cybersmart - Pink - R0
Undeniably the cheapest out there. You just need to pay for a domain. I wouldn't recommend it for a business but for a private site there's nothing wrong with it except for maybe being a little bit slower than the other packages.
Best Low Cost Value for Money:
Ample Hosting - Zinc
Hostking upped their prices, making Ample Hosting's package a cheaper option. Ample Hosting's SSD option may be a bit faster but Zinc gives you more features.
One Site With Everything Unlimited:
Elitehost - Unlimited - R35
Most people will want only one website and then not worry about anything else. This is a great price for that.
Unlimited Everything:
Hostking - Business - R120
I would recommend this package for businesses. This package won't hold you back since every feature is available.
Windows Shared Hosting
I'm getting more and more requests regarding Windows Hosting. If you develop in .NET or had a .NET web app developed for you then you can choose one of these packages.
Cheapest of the Cheap (Windows Edition):
Hostking - Starter - R12
Hostking is still the cheapest even after their price increases. Plus you get a free domain.
Best Windows Hosting Deal:
Hostking - Standard - R53
Of all the Windows options this is the only relatively low costing option that do not have too many limits.
Unlimited Everything (Windows Edition):
Web Africa - Premium Plus - R199
The big boy. If you have the money and you don't want to be limited then this is the option for you.
General Awards
Cheapest Domain:
Frikkadel - .co.za - R55
It's by far the cheapest domains in South Africa. Domaincheap is not far behind though at R59 a domain.
Final Word
There were some price increases over the last two months which is unfortunate but there's still a large variety of hosting packages to choose from. It's difficult to pick a hosting package when looking at all the available options and I hope I was able to help a bit.
If I had to pick hosts to recommend then I would still go with Hostking or Elitehost. I know you would get good value for money with them.
Should you have any questions or comments you are welcome to comment below. Or if you wish to view all the available packages just scroll to the bottom of this page for the pricing tables.
May you find the hosting package you were looking for!