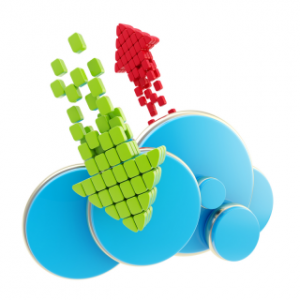 Introduction
Welcome to June's guide on the hosting packages available in South Africa. In it you will find recommendations based on price, features and support. There are also tables at the bottom of this guide for people who would like to make their own choices.
This will be the last guide in the current format. In August I will have a much more comprehensive guide to make things easier for those new to hosting but also still help those who know exactly what they want.
For now though things are the same. We do however welcome a new host to the site: Openhost!
There have been price increases from many of the hosts over the last couple of months. Some have dropped their lowest tier packages completely.
I've had emails about both Afrihost and Elitehost having some downtime. I've also had some complaints about Web Africa's lack of customer service. If you have any complaints or even better, praise for your current host let me know. It will help me greatly with my next guide.
Let us start.
There are 20 companies listed in this month's guide. To visit any of them just click on the following links:
Not interested in my opinions? Go straight to the pricing tables!
Click here to go straight to the pricing tables.
Linux Shared Hosting
Chances are that this is the type of hosting that you will go for. It is generally cheaper and a lot more common than Windows hosting.
Cheapest of the Cheap:
Cybersmart - Pink - R0
Undeniably the lowest priced hosting package. Hostking also has a free package now where you don't have to buy a domain but Cybersmart Pink is still top with everything it offers.
Best Low Cost Value for Money:
Webspacebar - 100mb - R9.95
There are so many packages in the same price range offering the same kind of features. I'm going with Webspacebar because it's less than a tenner per month and with the package you get good support and the ability to upgrade easily.
One Site With Everything Unlimited:
Elitehost - Unlimited - R35
They struggled with downtime over the last while but I'm hoping they sorted out their problems. This remains very good value for money.
Unlimited Everything:
Hostking - Business - R120
My recommendation for businesses. It's fast, you get good support and you aren't limited in any way.
Windows Shared Hosting
I'm a .NET developer so I host on Windows. This may change now with .NET Core though!
Cheapest of the Cheap (Windows Edition):
Hostking - Starter - R12
Will we ever see free Windows hosting? It doesn't look that way. This remains the cheapest package out there.
Best Windows Hosting Deal:
Hostking - Standard - R53
The other hosts don't come close to Hostking when it comes to value for money with regards to Windows Hosting.
Unlimited Everything (Windows Edition):
Web Africa - Premium Plus - R199
Web Africa's gotten very big and bought a lot of companies. It looks like their support has suffered because of it. Still, you get everything unlimited Windows wise when you get this package.
General Awards
Cheapest Domain:
Frikkadel - .co.za - R57.50
If you want the cheapest domains then Frikkadel is the best option. Their hosting are priced well too.
Web Host of the Month
Hostking
Great support and excellent prices. Plus they have a website builder and even a free package. I've had a good experience with them recently plus I've had some good feedback regarding them. So it's an easy choice this month. It's also Hostking's first win I believe.
Final Word
That wraps it up for this guide. Next time it will look a bit different and will hopefully be able to help those new to hosting a bit more.
I want to thank the readers who have left comments and contacted me on my previous guide. It's always nice to see new comments and I'll help out where I can.
Have a good winter everyone!