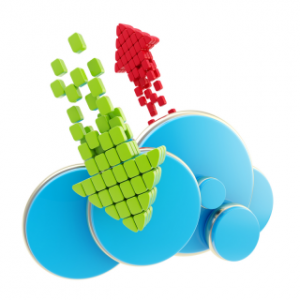 Introduction
Winter is here! Even worse is that half of the year is gone already. Hopefully your year has been good so far and will only get better.
Welcome to my bi-monthly guide on web hosting prices in South Africa! For those who are new, I select the best hosting packages at the most competitive prices available in South Africa so that you don't have to waste your time searching for the ideal host.
Over the last couple of years I've received quite a bit of feedback and the hosts that I pick are the cream of the crop.
If you wish to skip the article and would rather compare the prices yourself, just click on the following button:
Click here to go to the price comparison page.
There are 20 companies listed in this month's guide. To visit any of them just click on the following links:
Linux Shared Hosting
Chances are that if you are looking for hosting, you are looking for Linux hosting. Most of the web is hosted on Linux.
Cheapest of the Cheap:
Cybersmart - Pink - R0
It's still free and it's still great value for money. Just buy a domain name and you are set to go.
Best Low Cost Value for Money:
Frikkadel - Just the Sauce - R12
At this price range it will depend on your needs. There are many packages at around this price. Frikkadel isn't the most well known host in South Africa but they offer good value for money.
One Site With Everything Unlimited:
Elitehost - Unlimited - R35
If you are going to host only one site and you don't want to worry about other limitations then this is a good package to go for.
Unlimited Everything:
Hostking - Business - R139
If you are serious about your websites and want something fast with good support then I can easily recommend Hostking's business package.
Windows Shared Hosting
I host on Windows. It's improved in leaps and bounds over the last couple of years. Hosting Web is hosted at: Winity.
Cheapest of the Cheap (Windows Edition):
Hostking - Starter - R24
It's a shame that we don't have any free hosting on Windows in South Africa. At R24 per month, this is excellent value for money however.
Best Windows Hosting Deal:
Hostking - Standard - R59
Hostking still reigns supreme for .NET hosting in South Africa. This is the package to go for if you are looking to host on Windows.
Unlimited Everything (Windows Edition):
Web Africa - Premium Plus - R199
It's expensive but it's top of the range shared hosting. If you have the technical skill and you are prepared to host overseas then a VPS with Winity is a better option in my opinion.
General Awards
Cheapest Domain:
Frikkadel - .co.za - R57.50
Still the cheapest by far!
Web Host of the Month
Hostking
I'm still impressed with their support, their excellent prices and their fast hosting. So for now they remain the Web Host of the Month
Final Word
The hosts are increasing their prices which is understandable if you look at our economy. Still, there's good value out there.
If you have any questions or comments, please feel free to either leave a comment here or to contact me.
Stay warm and have a good winter! Until the next guide.