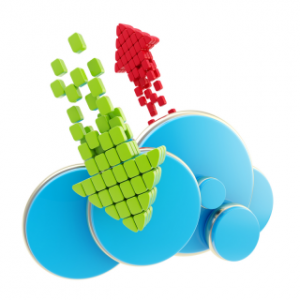 Introduction
Welcome to the definitive guide on web hosting in South Africa. In this guide I'll give you my opinion on South African web packages available at different price points. A new guide is published every two months and since Hosting Web is now quite a few years old I've gained valuable insight on which hosts get the most positive feedback and which hosts should be avoided.
At this point it's very difficult to recommend both Afrihost and 1-grid. The 1-grid complaints continue coming in. It really looks like Afrihost have grown too large to support their clients properly. If you do get bad support then keep on trying until you find someone who can actually help you.
There's been some more price increases. When Hosting Web first started hosting prices were going down but over the last year we've seen increases across the board.
If you wish to skip the article and rather compare the prices yourself, just click on the following button:
Click here to go to the price comparison page.
There are 18 companies listed in this month's guide. To visit any of them just click on the following links:
Linux Shared Hosting
Linux is the most popular operating system for web servers and is generally also cheaper.
Cheapest of the Cheap:
Cybersmart - Pink - R0
Cheap in theory but they catch you with the price of the domain. Rather go for the next option in my opinion.
Best Low Cost Value for Money:
Webspacebar - 1Gig - R21.95
Great option but have a look at this price range because there are many alternatives and you'll most likely find something to fit your needs.
One Site With Everything Unlimited:
Elitehost - Unlimited - R35
Still the same price and still excellent value for money.
Unlimited Everything:
Hostking - Business - R154
If you want something for your business then this is the package to go for. It's fast and you get great support.
Windows Shared Hosting
I'm a .NET developer so I host on Windows for instance. Hosting Web is hosted at: Winity.
Cheapest of the Cheap (Windows Edition):
Cybersmart - Blue - R25.20
Cybersmart offers the cheapest hosting for both Linux and Windows. If anyone do sign up for this package please let me know what you pay for the domain and if they would let you use your own.
Best Windows Hosting Deal:
Hostking - Standard - R60
If I had to host a website now then this is the package I would go for. 2GB of HDD space and the rest mostly unlimited.
Unlimited Everything (Windows Edition):
It doesn't look like any of the hosts offer this kind of package anymore! I'll drop this category in the next guide if there isn't a replacement.
General Awards
Cheapest Domain:
Frikkadel - .co.za - R57.50
Still the cheapest domains out there.
Web Host of the Month
Domains.co.za
They are a bit more expensive but it's worth it. They are easy to recommend because of their excellent support and their rock solid hosting.
Final Word
It's crazy to think that we are already halfway through the year. I don't even know where the time went. I've slowly been working on a new format for Hosting Web and hopefully I can use that for the next guide.
I hope this guide has helped you and that you find the perfect host for your website.
If you have any questions or comments please feel free to comment below. You can also contact me but I take a bit longer to reply that way. It's been a very busy year.
May your winter be warm and may your hosting be reliable and secure. Until next time.