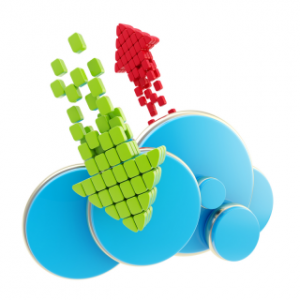 Introduction
2020 has been a difficult year so far. At the time of writing the world is basically in lockdown due COVID-19. The rand has also taken a beating I won't be surprised if we see price increases for hosting in the next couple of months. In fact, we already see some price increases already.
One host surprised me by keeping their prices the same for now but increasing the amount of value you get for the packages. So that's great by Hostking. It's excellent news and I hope some of the other hosts will follow suit.
For those new to the guide, I have some categories where I pick the hosting package best suited to that category and then also the host that I would recommend the most at this point in time.
If you wish to skip the article and rather compare the prices yourself, just click on the following button:
Click here to go to the price comparison page.
There are 20 companies listed in this month's guide. To visit any of them just click on the following links:
Linux Shared Hosting
Most people will pick this. It's your normal cPanel hosting and is generally cheaper than Windows Hosting
Cheapest of the Cheap:
Hostking - cPanel Free - R0
I'm still surprised that Cybersmart stopped their free hosting. Luckily Hostking took over. It's free so you don't get a lot but for testing it's great.
Best Low Cost Value for Money:
Hostking - cPanel Tiny - R35
Exceptionally good value for money. It's great that they upped their packages. 6GB space and you can host 50 sites on this if you wanted to.
One Site With Everything Unlimited:
Elitehost - Unlimited - R45
If you are only going to host one website and you don't want to worry about limits then this is the package to go for.
Unlimited Everything:
Ramkat - Unlimited - R110
Same as above but unlimited sites too. This is what you'll go for before you go with your own virtual server.
Windows Shared Hosting
Normally you'll use this if you make use of a web app that's written to run on Windows. This site is one of them.
Hosting Web is hosted on Winity. For those interested in a cheap overseas virtual machine.
Cheapest of the Cheap (Windows Edition):
Hostking - Plesk Starter - R36.00
They have a 14 day trial version too. You only get 1GB space with this package so I'd say it may be better to go with the next one.
Best Windows Hosting Deal:
Hostking - Plesk Standard - R70
It's currently the best Windows hosting package by far. 5GB space and unlimited websites.
General Awards
Cheapest Domain:
Frikkadel - .co.za - R57.50
I go check every time to see if the price increased and nope, it's still the same. Frikkadel is getting more popular by the day and I can recommend them for your hosting too.
Web Host of the Month
Hostking
They went against the grain and actually give you more for your money instead of increasing their prices. Great stuff. I hope we see more of the same from other hosts.
Final Word
We can but hope that the year will improve. I for one can definitely do with some good news. I wanted to post this article a week ago but my pc crashed and overall it has just been a really bad year.
If any of you are working at home and have some extra time available, now is a good time to work on pet projects and it's the ideal time to work on a website. I hope this guide helped you find a good host. Time is short and there's no better time than now.