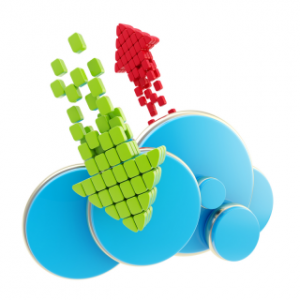 Introduction
Surprisingly there haven't been any new price increases since the last guide which is great news. So this guide will stay largely the same.
On this page I will give some recommendations for web hosting in South Africa. There are different categories and my overall best host at the end of the guide.
In the end you want a host with good support, that won't break the bank and you definitely do not want downtime.
If you wish to skip the article and rather compare the prices yourself, just click on the following button:
Click here to go to the price comparison page.
There are 20 companies listed in this month's guide. To visit any of them just click on the following links:
Linux Shared Hosting
Direct Admin has become really popular as cPanel increased in price.
Cheapest of the Cheap:
Webspacebar - 50MB Direct Admin - R5
There aren't any free non-trial hosting packages anymore but for R5 you can host a small website.
Best Low Cost Value for Money:
Webspacebar - 1GB Direct Admin - R25
1 GB space and unlimited email boxes all for just R25 per month. It's the perfect place if you are starting a new website.
One Site With Everything Unlimited:
Elitehost - Unlimited - R45
It says unlimited but there's always a fair use policy. Still, you can host a single website and not be held back by space and such.
Best Business Package:
1-grid - Large - R250
There's no compromise when hosting a business site. Fast and good support with everything you need.
Windows Shared Hosting
More expensive that the Linux hosting, chances are you will only host on Windows if you have a specific .NET web application.
Hosting Web is hosted on Winity. For those interested in a cheap overseas Windows virtual machine.
Cheapest of the Cheap (Windows Edition):
1-grid - .NET Small - R80
Not nearly as cheap as what's available for Linux. It may be worthwhile going for the Medium or Large pacakges rather.
Best Windows Hosting Deal:
1-grid - .NET Medium - R120
It's expensive but it's your best option when hostin on .NET currently. You do get a lot of space, speed and can host multiple sites.
General Awards
Cheapest Domain:
Frikkadel - .co.za - R75
If you don't get a free domain with your hosting package then there's no need to go with anyone else.
Web Host of the Month
Webspacebar
Excellent prices at so many different price points, you are sure to find what you need.
Final Word
I'm finding it increasingly difficult to get the time to do these guides. I hope it's of some help to someone.
Next one will be in May. Have a good time everyone.