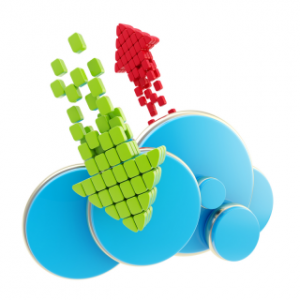 Introduction
My fingers are freezing as I'm typing this. We are still in lockdown and winter has arrived.
Hosting wise, not much has changed in South Africa over the last couple of months. Webspacebar contacted me to let me know that they were offering a free web hosting package that sounded great but unfortunately it has now been stopped because people were abusing the service. They offer hosting in South Africa and overseas now though and they have introduced DirectAdmin as a cheaper alternative to cPanel.
It has also come to my attention that some hosts are missing from the List of South African Web Hosts. I will be adding everything again shortly.
In this guide you will find some categories with their respective winners. I hope to help people find the ideal hosting package for the right price.
If you wish to skip the article and rather compare the prices yourself, just click on the following button:
Click here to go to the price comparison page.
There are 20 companies listed in this month's guide. To visit any of them just click on the following links:
Linux Shared Hosting
This is mostly cPanel hosting, with some alternatives. If you have no idea what I'm talking about then this is the kind of hosting that you would probably need.
Cheapest of the Cheap:
Hostking - cPanel Free - R0
Webspacebar almost won this category this month if it wasn't for people abusing the free hosting. At Hostking you get 500MB space, 1 email address and you can only send maximum 10 emails per hour.
Best Low Cost Value for Money:
Hostking - cPanel Tiny - R35
This is a very difficult category. There are so many packages to choose from at this price point. With Hostking you get a free domain, 6GB space and overall it just looks like the best value for money.
One Site With Everything Unlimited:
Elitehost - Unlimited - R45
Most people will only host one website and then Elitehost is a simple answer. Everything is unlimited but you can only host one website.
Unlimited Everything:
Ramkat - Unlimited - R110
This is still the cheapest option if you don't want to be limited and you don't want to pay for a VM.
Windows Shared Hosting
Some apps are written in .NET and requires Windows hosting. This site is hosted on Windows.
Hosting Web is hosted on Winity. For those interested in a cheap overseas virtual machine.
Cheapest of the Cheap (Windows Edition):
Hostking - Plesk Starter - R36.00
Lately if you want to host on Windows there aren't that many options left. Hostking is the cheapest out there.
Best Windows Hosting Deal:
Hostking - Plesk Standard - R70
Hostking also offers the best value for money deal. Unfortunately it's quite a bit more expensive that the cPanel hosting.
General Awards
Cheapest Domain:
Frikkadel - .co.za - R57.50
The cheapest .co.za domain out there and I can recommend them for hosting too.
Web Host of the Month
Hostking
A part of me want to give it to 1-grid just because their support has gotten so much better than what it used to be. But Hostking is currently the champion when it comes to value for money.
Final Word
A lot of people were badly affected by this whole lockdown. We can only hope that things will improve from here.
I hope that this guide helped in choosing a web hosting package. If you have any questions, please comment below. Since I do this in my part time I do not always get time to reply to emails and I've been getting a ton these last couple of months.
May you all have a good winter. Stay safe.