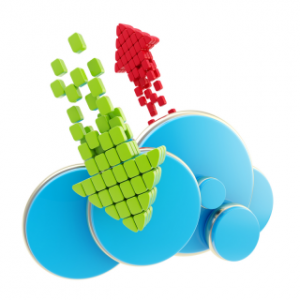 Introduction
Welcome to the latest guide on web hosting packages in South Africa.
Where did the first part of the year go? It feels like I wrote the March article just yesterday.
In this guide you will find my recommendations on web hosting packages at certain price ranges or for certain requirements. Most of it is decided because of the price but I will also give my recommendation for some hosts that may be more expensive but excel in other areas.
There's been quite a few price increases again which is disappointing. I would have thought most of them would have been done by the previous guide.
If you wish to skip the article and rather compare the prices yourself, just click on the following button:
Click here to go to the price comparison page.
There are 20 companies listed in this month's guide. To visit any of them just click on the following links:
Linux Shared Hosting
This is what most people will go for. Either cPanel or DirectAdmin hosting. Most of the internet is hosted on Linux.
Cheapest of the Cheap:
Ramkat - OnTheHouse - R0
Great for testing but I wouldn't host a serious site on there. Still, for no cost you get 250MB and unlimited email accounts which is great.
Best Low Cost Value for Money:
Webspacebar - 1GB DirectAdmin - R20
In the previous guide I recommended their cPanel package but the DirectAdmin package is just so much cheaper. So for R20 you get 1GB and they have so many packages that you can upgrade to.
One Site With Everything Unlimited:
Elitehost - Unlimited - R45
This is for their Home package and I still won't recommend hosting a business site on it but for a personal site it has everything you need. You aren't limited in any way but speed and you can only have one site.
Best Business Package:
1-grid - Large - R239
1-grid is one of the biggest hosting providers in South Africa and for R239 you get a fast site with 50GB storage and unlimited emails.
Windows Shared Hosting
We are seeing fewer and fewer of these. If you have a web app developed then this may be the hosting for you, otherwise it will just end up being more expensive.
Hosting Web is hosted on Winity. For those interested in a cheap overseas Windows virtual machine.
Cheapest of the Cheap (Windows Edition):
1-grid - .NET Small - R80
Hostking - Plesk Starter - R71.40 is actually a bit cheaper but for less than R10 a month extra you get 4 times the disk space.
Best Windows Hosting Deal:
1-grid - .NET Medium - R120
Interestingly Hostking upped their prices to be about the same as 1-grid. But you get more bang for your buck at 1-grid. For Windows hosting this looks like the best package out there. 10GB disk space and unlimited emails.
General Awards
Cheapest Domain:
Frikkadel - .co.za - R75
South African domain names have gone up in price at all the hosts but Frikkadel remains the cheapest. I can easily recommend them for hosting too. They have great support and are always pleasant to deal with.
Web Host of the Month
Domains.co.za
They were my pick in the previous guide too. Sure, it's more expensive but you pay for excellent service. Fast sites, excellent support and rock solid hosting.
Final Word
Hopefully the price increases are now done for the year.
Please feel free to comment below with any questions or suggestions. May this guide have been of some help in choosing a web host.
The next guide will be in July. Until then, stay safe and warm as we head into winter.