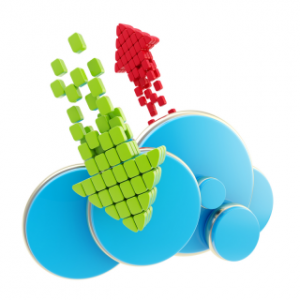 Introduction
Welcome to the last guide of the year. I'm glad to say that I've added two new hosts to this guide and to the site. HOSTAFRICA and Stallion Hosting.
Besides that, there haven't been all that many price changes which is nice to see since we've see a lot of price increases this year. Especially with the changes to the cPanel licensing.
Cybersmart removed their free hosting which is a shame since it's been there since I started Hosting Web many years ago. Surprisingly however Hostking now has a free package available.
The goal of this guide is to give you some help in picking a hosting package, whether it's something cheap, or something fast. As long as you get good value for money.
If you wish to skip the article and rather compare the prices yourself, just click on the following button:
Click here to go to the price comparison page.
There are 20 companies listed in this month's guide. To visit any of them just click on the following links:
Linux Shared Hosting
This is what most of the web is hosted on. Whether it's WordPress or Joomla or many other web technologies.
Cheapest of the Cheap:
Hostking - cPanel Free - R0
Hostking now has a free option. This after Cybersmart held this spot for so long. It's very limited however which is understanding but is ideal to do some testing with.
Best Low Cost Value for Money:
Axxess - XS - R39.00
Axxess has a special going where you get the first 6 months free. I've never tried Axxess for hosting before so I'd like to hear what they are like. Please comment below to let me know what you think of them. This package is great value for money since you actually get quite a bit. I just have no idea what the speed and support are like.
One Site With Everything Unlimited:
Elitehost - Unlimited - R45
It's not that much more expensive than the the Axxess option but you don't have any limits. However you miss out on the 6 months free deal.
Unlimited Everything:
Ramkat - Unlimited - R110
This is what to go for if you want to host multiple websites but only pay for one package. You get unlimited features within reason.
Windows Shared Hosting
Fewer hosts are offering Windows shared hosting now since it's normally more expensive and used less. Hosting Web makes use of .NET for example that's hosted on Windows.
Hosting Web is hosted on Winity. For those interested in a cheap overseas virtual machine.
Cheapest of the Cheap (Windows Edition):
Hostking - Plesk Starter - R36.00
Hostking really is the king of Windows hosting now since some of the other hosts have removed their Windows hosting packages and others are quite a bit more expensive.
Best Windows Hosting Deal:
Hostking - Plesk Standard - R70
I'd go with this one if you want a .NET hosting package. You can host multiple sites and you get 5GB worth of storage to do so. And if you pay annually you get a free domain.
General Awards
Cheapest Domain:
Frikkadel - .co.za - R57.50
I don't think any other host will ever beat this price. Plus, having had to do with Frikkadel support I can definitely recommend them.
Web Host of the Month
Hostking
They aren't as cheap as they used to be but you know you'll be getting good support and fast hosting. Plus now they have a free hosting option. If you have difficulty deciding on a host then Hostking is the one I would recommend
Final Word
My apologies, this guide is posted quite late. First life hit, then a combination of load shedding and fibre problems.
May all of you have a festive holiday period and I hope this guide helped those who want to start a new website in 2020.