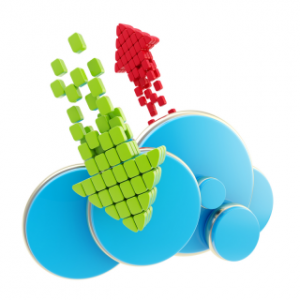 Introduction
2020 is almost over! Will 2021 be better? I certainly hope so.
Welcome to the latest guide on web hosting in South Africa. I will be adding a couple of hosts in the new guide, after I unfortunately didn't get the time to do it for this one.
Pricing wise not much have changed since the previous guide. So the winners of the categories will stay the same.
The purpose of this guide is to help people find reliable hosting, with good support that doesn't break the bank.
If you wish to skip the article and rather compare the prices yourself, just click on the following button:
Click here to go to the price comparison page.
There are 20 companies listed in this month's guide. To visit any of them just click on the following links:
Linux Shared Hosting
This is most cPanel or DirectAdmin of which cPanel is more expensive but most popular. It's what most people who read this guide will host on.
Cheapest of the Cheap:
Ramkat - OnTheHouse - R0
Host for free! You are limited in space, traffic and just about everything but it's a great place to start out and test with.
Best Low Cost Value for Money:
Hostking - cPanel Lite - R18
This option should fit most of your needs if you are looking for something cheap. I wouldn't host a business site on it but for a personal site this is a great option.
One Site With Everything Unlimited:
Elitehost - Unlimited - R45
As long as you only want to host one website and then don't worry about other limits then this is ideal.
Unlimited Everything:
Hostking - cPanel Large Business - R199
If you are running a business and looking to host a website then this is the one to go for. It's fast, without any limits and you know you will get good support.
Windows Shared Hosting
If you or a developer that works for you code in .NET then this is the hosting that you require.
Hosting Web is hosted on Winity. For those interested in a cheap overseas virtual machine.
Cheapest of the Cheap (Windows Edition):
Hostking - Plesk Starter - R51.00
More than double the cheap Linux option and there isn't any free Windows hosting. If you have a personal .NET project then this is the package to host it on.
Best Windows Hosting Deal:
Hostking - Plesk Standard - R85
If you have a .NET web app and you expect to get some traffic then I would go with this package. You can always upgrade if necessary.
General Awards
Cheapest Domain:
Frikkadel - .co.za - R62.50
I have to go make sure every time that they didn't increase the price. I highly recommend them for your domains and you may as well host with them too.
Web Host of the Month
1-grid
At this point in time 1-grid is what's keeping Hosting Web running and I am very thankful for that. They don't win any of the categories but their support is excellent these days. I can highly recommend them for your hosting needs.
Final Word
It's been a crazy year and hopefully 2021 will be better. Hopefully some of you will start new websites for the new year and may it go well.
Have a good December holiday period everyone. Will see you in the new year.
Should you have any queries, please comment below.