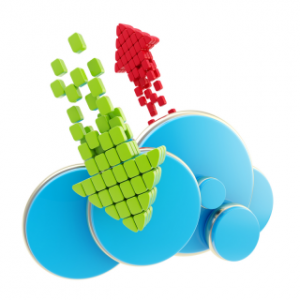 Introduction
Another year is coming to an end. Hosting wise it hasn't been the greatest year price wise. Even between the prevous guide and this one there's been multiple price increases.
Hostking changes their prices so often I won't be surprised if this guide is out of date while I'm writing this.
For those who haven't been here before. In this guide you can find my recommendations at various price points and also the host that I recommend the most at this point in time. I target value for money and having had to deal with some really bad support over the years, I prefer hosts with good support.
If you wish to skip the article and rather compare the prices yourself, just click on the following button:
Click here to go to the price comparison page.
There are 20 companies listed in this month's guide. To visit any of them just click on the following links:
Linux Shared Hosting
This is normally cPanel or Direct Admin. Where cPanel is more popular but Direct Admin but Direct Admin is cheaper.
Cheapest of the Cheap:
Ramkat - OnTheHouse - R0
Free is great. It's the ideal place to test a site. Would I host a bussiness site on it? No. Would I test one on it? Certainly.
Best Low Cost Value for Money:
Webspacebar - 1GB Direct Admin - R25
It's R5 more expensive than it used to be but this package and all of the DirectAdmin packages at Webspacebar offer serious value for money. 1GB space, uncapped bandwidth and unlimited email addresses and databases.
One Site With Everything Unlimited:
Elitehost - Unlimited - R45
This is the host to go for if you are only going to have one website and you have some technical knowledge of what to do. You get unlimited disk space within reason.
Best Business Package:
1-grid - Large - R250
Fast and at one of the biggest web hosts in South Africa. You can't go wrong with 1-grid. They also have really good website builders and platforms for running an online shop.
Windows Shared Hosting
Chances are that we will see more price increases in the .NET hosting space in the near future with Windows licensing increasing. I see some hosts have already increased their prices.
Hosting Web is hosted on Winity. For those interested in a cheap overseas Windows virtual machine.
Cheapest of the Cheap (Windows Edition):
1-grid - .NET Small - R80
4GB storage and 1 website. Personally I'd rather pay R40 more and go for the next option
Best Windows Hosting Deal:
1-grid - .NET Medium - R120
10GB storage, unimited email accounts and you can host up to 200 websites. If you are going to host on .NET then this is the one I would go for.
General Awards
Cheapest Domain:
Frikkadel - .co.za - R75
Their support is outstanding. They are very quick and I can easily recommend that you get your domains and web hosting from them.
Web Host of the Month
1-grid
They have a wide range of products, much better support than what they used to have and not bad prices at all. If you are going to pick a web hosting package then why not go somewhere where you will find everything you need?
Final Word
The rand is not in a good place as I'm writing this and I worry that it will increase prices even more. Still, if you host in South Africa then you don't have to worry about the rising US dollar price.
Personally I'm glad that this year is coming to an end. It went very fast. Was filled with many frustrations and I hope next year is better for all of us.
Have a good holiday time everyone. The next guide will come towards the end of January.