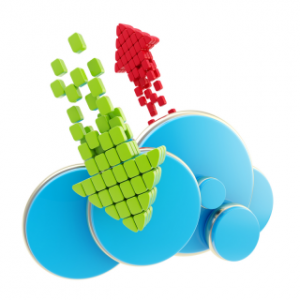 Introduction
It's October already and the end of the year is sneaking up on us. What better time to start a new website?
Welcome to this month's version of my hosting packages guide. I list South African hosting companies and keep pricing and feature tables as well as give my recommendations.
In the past I've mostly just focused on the prices but I've since tried out a lot of the hosts and this month I will give my host of the month award to the host with the best support and in my opinion the best hosting package.
The biggest news is that Web Africa is continuing buying other hosts and have included Domaincheap to their ranks. I had a very bad experience with Domaincheap right before Web Africa bought them so it will be interesting to see how Domaincheap customers are affected by the takeover.
There are 18 companies listed in this month's guide. To visit any of them just click on the following links:
Click here to go straight to the pricing tables.
Linux Shared Hosting
This is the kind of hosting that most people use. It's generally cheaper than Windows hosting and most of the popular content management systems work on Linux hosting.
Cheapest of the Cheap:
Cybersmart - Pink - R0
Ample Hosting joins the list of free hosting packages but the best value for money is still Cybersmar. Free with even the option to have a database.
Best Low Cost Value for Money:
Webspacebar - 100mb - R9.95
There's a lot of options in this price group. This month I will go with the Webspacebar package. It's great value for money, you just need to either provide or buy your own domain name.
One Site With Everything Unlimited:
Elitehost - Unlimited - R35
If you only have one site and you don't want to worry about reaching any limits then this is the site for you.
Unlimited Everything:
Hostking - Business - R120
Ideal for a business. There are no limitations at a very good price. One site or many, it's fast and the package to go for if you are looking for business class hosting.
Windows Shared Hosting
Personally I host with Windows hosting. .NET is big in South Africa and if you make use of .NET web applications then this is the hosting choice for you.
Cheapest of the Cheap (Windows Edition):
Hostking - Starter - R12
There's no free Windows hosting but this is very cheap for what you get. Excellent value for money.
Best Windows Hosting Deal:
Hostking - Standard - R53
In my opinion this is the package to go for if you want Windows hosting. It has everything that you could want.
Unlimited Everything (Windows Edition):
Web Africa - Premium Plus - R199
The Ferrari of shared hosting packages. If you just want the best and nothing less then go for the Premium Plus package.
General Awards
Cheapest Domain:
Frikkadel - .co.za - R55
Don't be put off by the name. Frikkadel is a good website and they offer the cheapest domains in South Africa.
Web Host of the Month
Domains.co.za
Never underestimate the value of good support. Domains.co.za excels in that regard. They are a little more expensive than some of the other hosts mentioned here but their packages are top notch. They offer telephonic support and their hosting is fast. They make it easy to recommend them.
Final Word
There are a lot of hosts and packages to choose from. I hope this guide helps in some way. Feel free to comment at the bottom of this article. It's always appreciated.
If all of this seems a bit much for you then you are welcome to contact me. I have a designer that can take care of everything for you. From the design to the hosting and so forth. If you are interested I can send the information through to you.
Please feel free to leave a message or to contact me.
Have a great time everyone!