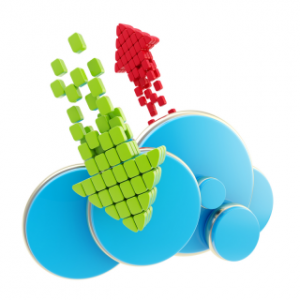 Introduction
Welcome to the latest guide on all things hosting in South Africa. Well, maybe not all things but I aim to help people choose a web host by providing tables with features and pricing and also give my opinion on which hosts offer the best value for money.
I've been promising a new format to the guide for a while now but unfortunately I will have to shelve that idea for now. Life has just been too busy.
Big news is that Axxess is currently running a promotion where you get the first 6 months free if you sign up for any of their shared hosting packages.
Otherwise not much have been happening and the prices haven't changed much if at all.
There are 20 companies listed in this month's guide. To visit any of them just click on the following links:
Not interested in my opinions? Go straight to the pricing tables!
Click here to go straight to the pricing tables.
Linux Shared Hosting
Most of the world's websites are hosted on Linux. In most cases it's cheaper than Windows hosting and it will be suitable for most people.
Cheapest of the Cheap:
Cybersmart - Pink - R0
The reigning king since the beginning. You normally get what you paid for but if you are on a tight budget then this isn't a bad package at all.
Best Low Cost Value for Money:
Frikkadel - Just the Sauce - R12
There are so many packages in this price range. It will very much depend on your needs. In general the Just the Sauce package at Frikkadel looks to cover all the bases.
One Site With Everything Unlimited:
Elitehost - Unlimited - R35
Ideal if you want to host only one website and don't want any limitations.
Unlimited Everything:
Hostking - Business - R120
If you want a fast website or have more than one website then Hostking's Business package is easy to recommend.
Windows Shared Hosting
I was asked recently about .NET Core and to be honest, I have no idea which of the companies if any offer .NET Core hosting. I'll find out for the next guide.
Cheapest of the Cheap (Windows Edition):
Cybersmart - Blue - R18
Cybersmart definitely wins in having the cheapest hosting! Both for Linux and Windows.
Best Windows Hosting Deal:
Hostking - Standard - R53
The other packages in this price range just don't offer close to the features that this package does.
Unlimited Everything (Windows Edition):
Web Africa - Premium Plus - R199
For the person or company who absolutely needs to have everything. It's expensive but you get what you pay for.
General Awards
Cheapest Domain:
Frikkadel - .co.za - R57.50
They offer the cheapest South African domains and I've been hearing a lot of great things about Frikkadel.
Web Host of the Month
Webspacebar
It's time to pick a different company for a change. Webspacebar offers a wide range of packages and they have good, quick support.
Final Word
As I type this I can't help but wonder how hot this coming summer is going to be. It was exceptionally hot today. Hopefully it will cool down a bit.
And hopefully we will see some more great promotions like the one that Axxess is currently running! Or maybe some price decreases as we get to the end of the year.
Hopefully this guide helped some of you. Feel free to leave a comment or to contact me.
Have a good one!