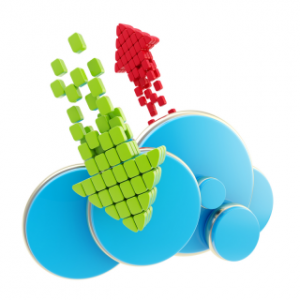 Introduction
Welcome to the latest edition of my little guide on the best hosting packages in South Africa. Or at least some of them. I currently have 20 selected hosts and due to time constraints I haven't been able to add more. However, many of these hosts are the cream the crop.
The purpose of this article is to save you the time of looking for a host. Hosting Web has now been going for a couple of years and during this time I've had a lot of feedback.
There's been a couple of price changes since my last guide. Unfortunately nothing got cheaper. BlueSteam now has local options though which is a positive.
If you wish to skip the article and would rather compare the prices yourself, just click on the following button:
Click here to go to the price comparison page.
There are 20 companies listed in this month's guide. To visit any of them just click on the following links:
Linux Shared Hosting
This is the standard kind of hosting that most people host on.
Cheapest of the Cheap:
Cybersmart - Pink - R0
Exceptional value for no cost... well except you have to buy a domain. Even then it's great that this package is free.
Best Low Cost Value for Money:
Web Crew - Silver - R14
It's very difficult to pick something in the lower price range. There are so many options to choose from. Each with their own positives and negatives. There isn't really one that stands out. With Web Crew at R14 a month you get 3 GB of storage space, unlimited traffic, email addresses and databases as long as you only have one domain name and you won't be getting the domain name for free.
One Site With Everything Unlimited:
Elitehost - Unlimited - R35
You won't run into any limits if you go with this package. No free domain though and you can only host one website.
Unlimited Everything:
Hostking - Business - R139
If you are getting serious about your hosting then this is the package for you. Fast, completely unlimited and you have Hostking's great support.
Windows Shared Hosting
Some web apps are written in .NET and hosted on Windows. For instance Hosting Web is hosted at: Winity.
Cheapest of the Cheap (Windows Edition):
Hostking - Starter - R21.75
At the time of writing I don't see this package on the Hostking website. However if you click the button to order a website then this option is still there. I hope they aren't planning on removing it because it's great value for money. Especially for Windows hosting.
Best Windows Hosting Deal:
Hostking - Standard - R59
If I had to host a site on shared hosting with Windows then this is the package I'd go for. There's nothing in this price range that comes close to this package.
Unlimited Everything (Windows Edition):
Web Africa - Premium Plus - R199
If you have the money and you don't want to be constrained by any limits then this is it.
General Awards
Cheapest Domain:
Frikkadel - .co.za - R57.50
It's still the same price and it's still the cheapest out there.
Web Host of the Month
Hostking
My vote is still with Hostking. Their support is outstanding and their packages offer a lot for what you pay. I hope they aren't getting rid of their cheaper packages however! I guess we will see when it comes to the next guide.
Final Word
It's difficult writing this guide every two months for the last couple of years. Prices don't change much and I sometimes get a bit lazy. However I had a good look at the prices out there and these do look like the best packages.
Hopefully this guide helped some of you. If you have any questions or comments please comment below the article.
Have a good Spring everyone!