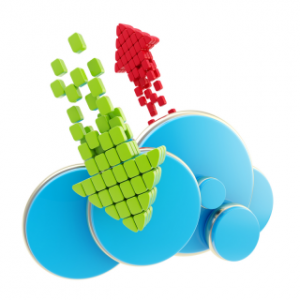 Introduction
It's only October and it's already crazy hot as I write this. As the heat increases, so do the prices. Unfortunately there's been some more price increases. I would love to write about prices going down again but that hasn't happened in a while.
And right from the start I can say that I'm very disappointed with Afrihost. They used to be a great company back in the day but their support these days are exceptionally poor. They have a lot of customers so it makes sense that I would get more complaints about them than for any of the other hosts but even from personal experience it feels like luck of the draw when you have to deal with their support.
At least Afrihost answers their tickets most of the time. 1-grid, not so much. I'm not entirely sure that 1-grid's ticket system is working.
I even got complaints for some of the hosts that I normally recommend. Hopefully things will improve and it will be great if I can get some good feedback for a change.
Enough negativity! Here are my recommendations when it comes to South African hosting.
If you wish to skip the article and rather compare the prices yourself, just click on the following button:
Click here to go to the price comparison page.
There are 18 companies listed in this month's guide. To visit any of them just click on the following links:
Linux Shared Hosting
Cheapest of the Cheap:
Cybersmart - Pink - R0
It's the cheapest but also not really the cheapest. The catch is that you pay more for a domain than you would at other hosts. Personally I'd rather go with the next option.
Best Low Cost Value for Money:
Webspacebar - 500mb - R25.00
Webspacebar has good support which is the biggest reason for picking them for this category. Because there are a lot of packages to choose from at this price range and they are all very similar.
One Site With Everything Unlimited:
Elitehost - Unlimited - R35
I don't know how Elitehost does it but they've been offering this package at the same price for a very long time now. If you are going to host a single website then this is great value for money.
Unlimited Everything:
Hostking - Business - R154
If you are running a business and you are serious about your website then this is the option to go for. No limitations, with fast speeds and great support.
Windows Shared Hosting
Hosting Web is hosted on Winity and makes use of Windows hosting. For those interested in a cheap overseas VM.
Cheapest of the Cheap (Windows Edition):
Cybersmart - Blue - R25.20
You get a lot of value for the price. 3GB HDD space and unlimited bandwidth. It's perfect if you are starting out a .NET website.
Best Windows Hosting Deal:
Hostking - Standard - R60
If you need something faster then I'd go with Hostking's Standard package.
General Awards
Cheapest Domain:
Frikkadel - .co.za - R57.50
It will be a long time before we see domains any cheaper than here.
Web Host of the Month
Hostking
A big thanks to Hostking who provides excellent hosting and for their excellent customer service.
Final Word
All of you are welcome to post questions and comments down below. They are always appreciated. Some good news and positive feedback would be great. They are so rare these days.
For hosts who are interested in getting listed here, please wait until next year. There just isn't time to include all of you.
Hopefully this guide will have helped some of you. May you find the perfect host!