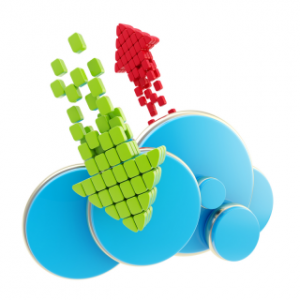 Introduction
Welcome to this month's article on the best web hosting packages available in South Africa. It's the last day of September and I'm quickly rushing to get this article out. Where did September go?
There's been some price increases again. It's something that we see regularly now and it's unfortunate. I won't be surprised if we see a lot of price increases at the start of next year, the way things are going.
It's becoming easier and easier to get started with your own website however. Most of the hosts offer website creators now. And WordPress is so easy these days.
In this article I have some categories and hosting packages that win for that particular category. Just to make it easier to find what you are looking for. I also list my recommended host at the end of the article.
If you wish to skip the article and rather compare the prices yourself, just click on the following button:
Click here to go to the price comparison page.
There are 20 companies listed in this month's guide. To visit any of them just click on the following links:
Linux Shared Hosting
Most of the world's websites are hosted on Linux and chances are that this is what you will be looking for.
Cheapest of the Cheap:
Ramkat - OnTheHouse - R0
It's currently the best free option out there. I wouldn't host a business site on it but it's ideal to test with. 250MB Disk space and 2.5GB traffic.
Best Low Cost Value for Money:
Hostking - cPanel Lite - R18
The most difficult category to pick a winner. Truth is that at this price point it would be best to go look at all the hosts and find the option that will work the best for you. I'm picking Hostking's Lite option because it's versatile and very cheap.
One Site With Everything Unlimited:
Elitehost - Unlimited - R45
If you are only going to have one site then this is a good option because there aren't other limits that you have to worry about.
Unlimited Everything:
Hostking - cPanel Large Business - R199
The price went up but if you are serious about your business then this is what I would recommend. For R200 a month you get a very fast website and no limitations.
Windows Shared Hosting
This is what I use for my sites. With .NET Core I wonder if we will all stop using Windows Shared Hosting. Will be interesting to see. It's generally more expensive than Linux hosting.
Hosting Web is hosted on Winity. For those interested in a cheap overseas virtual machine.
Cheapest of the Cheap (Windows Edition):
Hostking - Plesk Starter - R51.00
Prices for ASP.NET hosting increased by quite a bit. It looks like the Plesk Starter package at Hostking is currently the cheapest which is surprising, considering how expesnive it is.
Best Windows Hosting Deal:
Hostking - Plesk Standard - R85
If you are going to host on Windows then this is the lowest I'd go really. There's also similar offers at Afrihost, Axxess and 1-grid
General Awards
Cheapest Domain:
Frikkadel - .co.za - R62.50
Still the cheapest .co.za domains in the world. I would recommend their hosting too. Their support is very quick and efficient.
Web Host of the Month
1-grid
I'm going to go with 1-grid again. They aren't the cheapest but their support really improved over the years and I've been getting a lot of good feedback.
Final Word
It's not that long until the horrid 2020 year is over. Hopefully things will improve. Personally, I really hope for a stronger Rand so that we can stop seeing such big increases in prices. Time will tell though.
I hope this guide was of some use. I've slowly been working on an updated site to replace this one. Hopefully it'll be ready by beginning 2021.
Should you have any queries, please comment below.