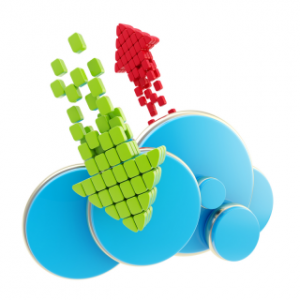 Introduction
Hi and welcome to the latest guide on South African web hosting. In this guide you will find my recommendations on the cheapest and best value for money web hosting available in the country.
cPanel which is used by a lot of shared hosting packages have announced that they will be increasing their prices again so we can expect prices of hosting packages to increase across the board in the near future.
However, besides that bit of news, we do not have any price differences this month compared to the last article so my recommendations will stay the same.
If you wish to skip the article and rather compare the prices yourself, just click on the following button:
Click here to go to the price comparison page.
There are 20 companies listed in this month's guide. To visit any of them just click on the following links:
Linux Shared Hosting
This is normally cPanel or Direct Admin. Where cPanel is more popular but Direct Admin but Direct Admin is cheaper.
Cheapest of the Cheap:
Ramkat - OnTheHouse - R0
I'm very surprised that this is still available. Free and not the fastest or the biggest but a great place for testing.
Best Low Cost Value for Money:
Webspacebar - 1GB Direct Admin - R20
If you want something cheap then you really can't go wrong with Webspacebar's Direct Admin packages. They also have great support and you can upgrade anytime.
One Site With Everything Unlimited:
Elitehost - Unlimited - R45
Ideal for hosting one website where you don't want to worry about limits. Within reason of course.
Best Business Package:
1-grid - Large - R250
The package to go for if the site is for a business. Fast and at one of the biggest hosts in South Africa. Their support is much better than what it was originally so I can easily recommend them for your business needs.
Windows Shared Hosting
Slowly dying out. If you haven't got a web app that's written especially for .NET then chances are you will want Linux hosting instead.
Hosting Web is hosted on Winity. For those interested in a cheap overseas Windows virtual machine.
Cheapest of the Cheap (Windows Edition):
1-grid - .NET Small - R80
It's a shame that this is the cheapest we get currently. I would rather pay a bit more and take their Medium package.
Best Windows Hosting Deal:
1-grid - .NET Medium - R120
Currently the best value for money when it comes to .NET hosting packages in South Africa. 10GB space and unlimited email accounts. It costs less if you pay yearly.
General Awards
Cheapest Domain:
Frikkadel - .co.za - R75
It's always a pleasure dealing with Frikkadel and they have had the cheapest domains out there for a long time. Especially if you are going to register a lot of domains then Frikkadel is the place to do so.
Web Host of the Month
1-grid
With their website builders and online store packages they are the cream of the crop in South Africa in my opinion.
Final Word
There will be some changes coming to Hosting Web soon if all goes well. I've been working on an update for a very long time off and on. Hopefully it will be done before the end of the year.
I hope this guide helped some of you. May your website do well and may you find the ideal hosting package for your needs.
The next guide will be out end of November. Until then.